Indonesia Voices Concern About Latest Situation in Syria
By
Office of Assistant to Deputy Cabinet Secretary for State Documents & Translation &nbsp &nbsp
Date
14 April 2018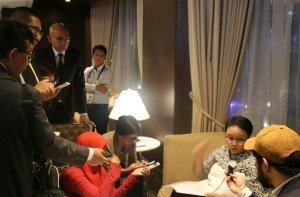 The Indonesia Government through a statement given by Minister of Foreign Affairs expressed its concern over developments of the situation in Syria in which, the United States, backed by Britain and France, has launched attacks in several areas in Damascus and Homs on Saturday (14/4).
The Indonesian Government has also expressed strong condemnation over the use of chemical weapons in Syria by any party to the conflict earlier last week.
"Indonesia appealed to all parties to refrain and prevent the escalation of the worsening situation in Syria," the Minister said on the statement, Saturday (14/4).
Indonesia, the Minister continued, also urged all parties to respect international values and law, especially the UN charter on international peace and security.
Indonesia also called on all parties to maintain the security and safety of civil society, especially women and children should always be a priority, the Minister added.
"Indonesia re-emphasizes the importance of resolving the conflict in Syria comprehensively through negotiations and peaceful means," Retno said.
In the meantime, Chairman of the US Joint Chiefs of Staff General Joseph Dunford, in his statement stated there are three main targets in this air strike and those targets included a scientific research center in Damascus, a chemical weapons storage facility west of Homs and a chemical weapons storage facility and an important command post not far from the second target in Homs.
So far, the missile strike, according to senior Syrian officials, has left three wounded civilians in Homs, he said.
"The missiles targeting military positions in Homs were successfully thwarted and diverted from its course, and wounded three civilians," the Syrian news agency, SANA, said in a report as quoted by Reuters this morning. (Dit Infomed Kemlu/ES) (GWH/EP/Naster)