Indonesian Hajj Waiting Time Not the Longest in ASEAN: Indonesian Hajj Authorities
By
Office of Assistant to Deputy Cabinet Secretary for State Documents & Translation &nbsp &nbsp
Date
28 Agustus 2019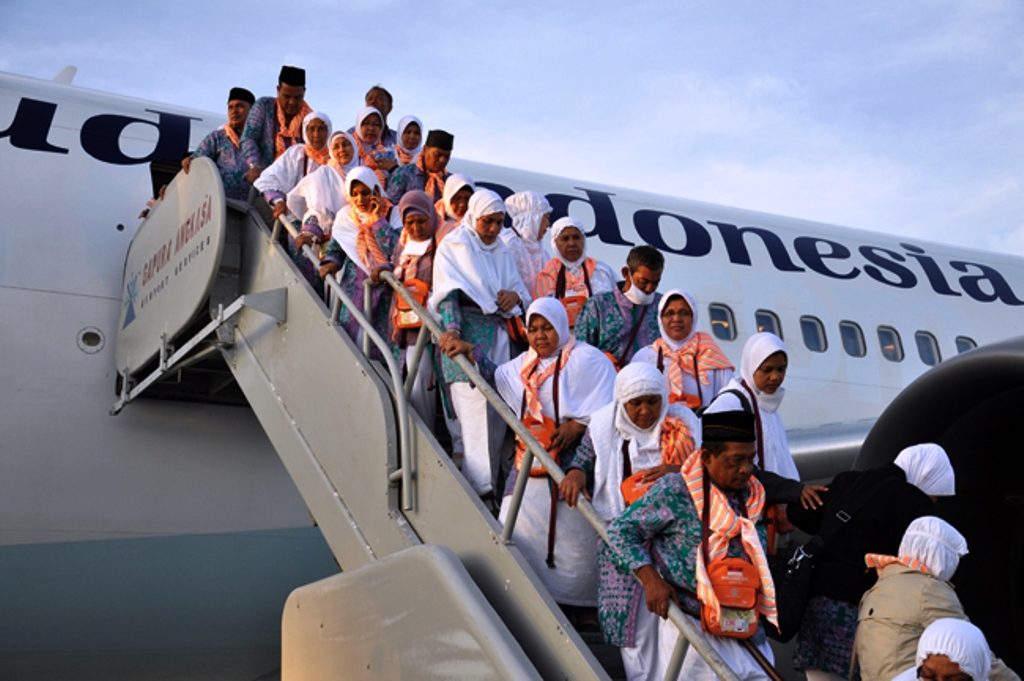 The waiting time of Indonesian hajj pilgrims is not the longest even in ASEAN region although the country's average hajj waiting time is around 20 years.
"The waiting list of Malaysian hajj pilgrims is up to 120 years. Meanwhile, in Singapore, it is 34 years. In Indonesia, the length of the waiting time on average is around 20 years," Indonesian Hajj Consul Endang Djumali said after a meeting for Hajj Consuls of ASEAN countries and Sri Lanka in Jeddah, Saudi Arabia, Tuesday (27/8).
Based on Siskohat (The Computerized Integrated Hajj System) database, the shortest Indonesian hajj waiting time is 9 years, that is for the 2028 hajj departure from three regencies, namely Landak (West Kalimantan), South Buru (Maluku), and Sula Islands (North Maluku).
Meanwhile, the longest waiting is 41 years for the 2060 hajj departure from Bantaeng (South Sulawesi), he added.
Endang went on to say that Indonesia has the largest quota of hajj pilgrims in the world, adding that from 231,000 hajj quota, Indonesian pilgrims are divided into 529 flight groups.  The average cost of Hajj Pilgrimage Cost (BPIH) is around US$2,500, he said.
"In organizing the 1440H pilgrimage, Indonesia has involved a total of 4,200 officers," Endang said.
The second-largest hajj quota among ASEAN countries, he added, is Malaysia, which receives 33,000 hajj quota and involves 700 officers this year. Malaysian pilgrims are divided into 69 flight groups and the BPIH amounts to US$2,500, on average.
The third-largest hajj quota among ASEAN countries, according to Endang, is Thailand, in which from 8,500 hajj quota, the departure is divided into 58 flights. Thai BPIH reaches THB180,000 or around US$5,888. In total, there are 130 Thai officers and 50 local officers involved this year.
"The waiting for Thai hajj pilgrims is very short. It's only a year," Endang said.
In the meantime, this year's hajj quota for Singapore, he said, totals 1,500 people in 40 flight groups, adding that Singaporean pilgrims need to spend US$8,000-13,000 to perform hajj and there are 100 hajj officers involved in the process.
Meanwhile, hajj quota for Brunei Darussalam amounts to 1,000 pilgrims divided into four flights and Brunei BPIH reached US$4,000 with a queue of three years.  "Brunei involves 35 officers this year," Endang said.
In the meantime, this year's quota for Sri Lanka, according to Endang, reaches 4,000 people in 100 flights and the country's BPIH is about SAR17,000, and the country also involves 150 hajj officers. "The hajj waiting time is quite short, only 1 year," he said. (Ministry of Religious Affairs PR/ES)
Translated by : Fairuzzamani Inayatillah
Edited by : M. Ersan Pamungkas