Indonesia's Credit Rating Remains at BBB
By
Office of Assistant to Deputy Cabinet Secretary for State Documents & Translation &nbsp &nbsp
Date
4 September 2018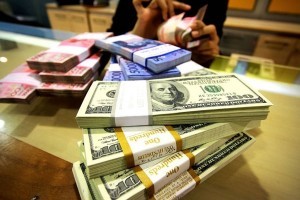 Fitch's credit rating agency on Monday (3/9) announced that Indonesia's credit rating remained at BBB position with a stable outlook. This means that Indonesia has managed to maintain the BBB rating since December 2017. Previously, Fitch had included Indonesia in the investment grade level since 2011.
According to Fitch, positive factors that support the BBB rating are the low level of government debt and good economic growth.
"Fitch also underlines some of the Government's efforts to maintain stability amid the pressure faced by developing countries, such as Bank Indonesia's policy to hike its interest rates, control capital outflows, and keep inflation at a low level," Fitch wrote as quoted in the press release of Ministry of Finance.
Furthermore, Fitch also acknowledges that Indonesia's external financial condition is stronger than the 2013 Taper Tantrum as a result of fiscal policy discipline and macro-prudential measures that have helped curb a sharp rise in corporate foreign debt.
In addition to that, those that support stability of Indonesia's financial are bilateral swap agreements with Australia, Japan and South Korea, as well as participation in the Chiang Mai Initiative.
On fiscal management, Fitch considers that fiscal consolidation can improve Indonesia's public debt position which is currently quite low compared to the average peer countries. Furthermore, risks in banking sector are still under control, supported by a strong capital adequacy ratio.
Moreover, Indonesia's GDP growth is better than the peer countries. "Fitch estimates Indonesia's GDP will increase by 5.2 percent in 2019 and 5.3 percent in 2020, supported by an increase in public infrastructure spending," Ministry of Finance wrote in the press release.
On the other hand, Fitch has predicted possible risks that may appear from increasing tensions in international trade among developing countries, including Indonesia. The possible impacts include negative sentiment and declining commodity prices.
Fitch also sees that there is still room for improvement for Indonesia in the future such as increase in state revenue, increase in income per capita, and management improvement. These improvements can be encouraged through sustainable reforms.
In addition, there are several factors that are considered by Fitch to be able to upgrade Indonesia's credit rating in the future, such as strengthening of external finance, expansion of manufacture export base, and reduction of dependence on portfolio capital flows.
On the fiscal side, continuous improvement in state revenue ratio can also be a driving factor in upgrading the credit rating, as well as improving the management standards.
Moreover, structural and fiscal reforms carried out by the Government along with other stakeholders have given positive results.
Ministry of Finance assessed that Fitch's decision to maintain Indonesia's credit rating at BBB position with a stable outlook reflects that the Government's efforts to maintain stability amid global turmoil are considered good.
This announcement also shows that Indonesia earns trust from other countries in the midst of global economic uncertainty," wrote Ministry of Finance.
Appreciation from leading international institutions, such as rating agencies, on Indonesia's economic performance, according to the press release, plays an important role to materialize a healthier, fairer and more independent State Budget and its role in improving the economy of Indonesia in general.
However, the Government also realizes that there are still many challenges ahead that must be overcome to encourage more sustainable and equitable economic growth.
"The Government has taken and will continue to take proactive measures to achieve this goal, through a credible and effective management of the State Budget as well as fiscal policy," Ministry of Finance wrote while reminding that the role of various parties and communities is also very important in realizing more inclusive economy in the future. (PR of Ministry of Finance / ES) (STU/MMB/Naster)