Indonesia's Economy Has Passed Through Lowest Point, President Jokowi Says
By
Office of Assistant to Deputy Cabinet Secretary for State Documents & Translation &nbsp &nbsp
Date
3 Desember 2020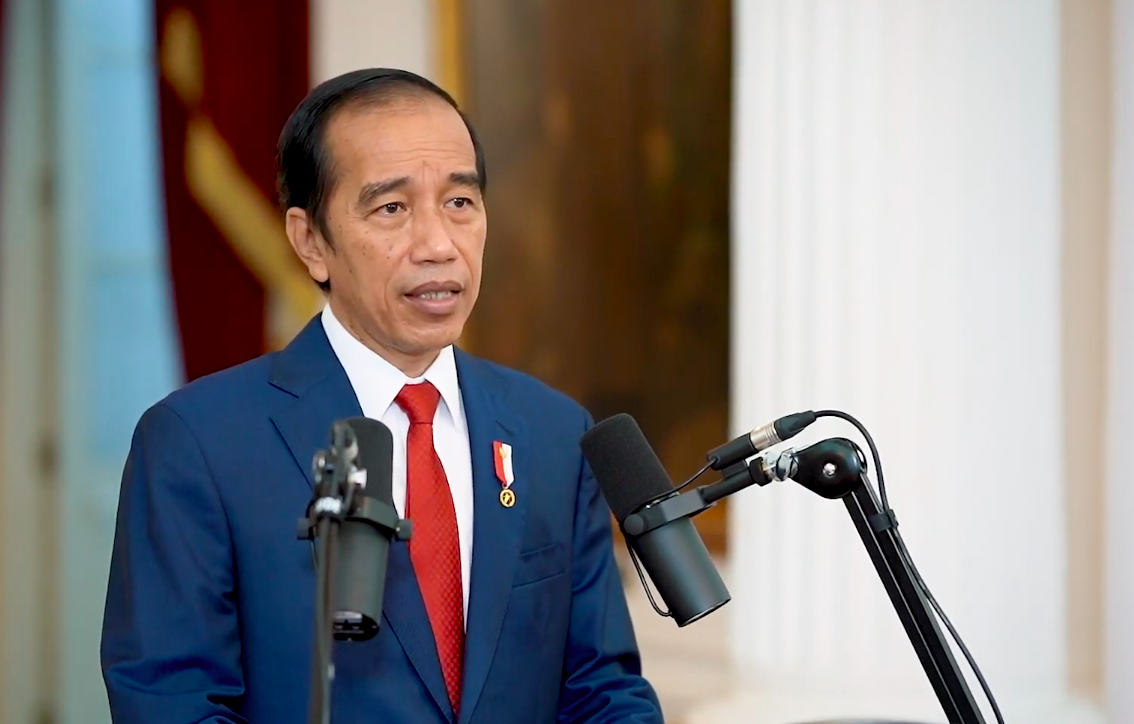 Indonesia has managed to address COVID-19 pandemic in terms of health and economic sectors, according to President Joko "Jokowi" Widodo.
"The hard work is starting to show results. We have seen positive signals," said President Jokowi in his remarks at the 2020 Annual Meeting of Bank Indonesia, Thursday (3/12).
Based on data as of Thursday (3/12), the President said the number of COVID-19 active cases in Indonesia was 12.72 percent, lower than that of the global average which stood at 28.04 percent.
"The recovery rate is also getting better, reaching 84.02 percent, better than that of the global recovery rate of 69.56 percent," the President said, adding that in the economic sector, Indonesia's economic growth in the third quarter also showed a positive trend compared to that in the previous quarter.
In the second quarter, Indonesian economy contracted to minus 5.32 percent, however the figure is improved to minus 3.49 percent in the third quarter.
"This means that the country's economy has passed through its lowest point and is starting  to see a positive trend," President Jokowi said.
The Head of State also expressed confidence that Indonesia's economy would continue to be better in the upcoming quarters.
"With this momentum, I am sure we will move towards a positive direction in the fourth quarter and beyond," he said.
On that occasion, the President also explained various economic indicators that illustrate this economic growth.
The manufacturing industry which is the largest contributor to the GDP, he explained, showed improvement in October 2020 supported by an increase in imports of raw materials and capital goods during that month.
"The trade balance, which experienced a surplus of US$8 billion in the third quarter of 2020, also supports the resilience of the external sector," said the President.
Meanwhile, in terms of the capital market and finance, the President said, the performance of the IHSG (Composite Stock Price Index) and the rupiah exchange rate showed an improvement.
On 17 November 2020, the IHSG was recorded at the level of 5,522, while the rupiah exchange rate against the US dollar was Rp14,050.
"The improvement in the IHSG performance was driven by an increase in the sectoral stock index. The basic industry sector experienced the largest stock index recovery since the sharp decline on 24 March 2020," he said.
Nevertheless, President Jokowi reminded that the positive growth momentum must be maintained and the Government should remain focused on moving forward in an effort to rise and recover from the pandemic.
"We have to be stay alert. We still have to continue implementing health protocols. Be vigilant so that the second wave (of pandemic) will not occur, which will be very detrimental to the efforts and sacrifices we have made," he concluded. (FID/UN) (EST/EP)