Instagram Shuts Down Account Over Pornographic Content
By
Office of Assistant to Deputy Cabinet Secretary for State Documents & Translation &nbsp &nbsp
Date
13 Februari 2019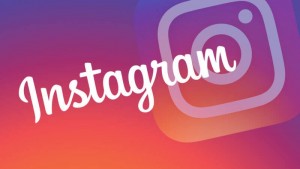 A Facebook's photo sharing application Instagram has fulfilled a request from Ministry of Communication and Informatics to shut down an account, @alpantuni, over its pornographic content .
"Starting Wednesday (13/2) at 5 a.m., the account can no longer be accessed," Acting Head of Public Relations Bureau of Ministry of Communication and Informatics Ferdinandus Setu said in a press release on Wednesday (13/2).
The Ministry previously received public reports over an Instagram account which contains pornography. After checking and carrying out a verification process, then it filed a request to the platform to shut down the account.
"The verification results show that all contents uploaded in @alpantuni account violates Article 27 Number 1 of Law Number 11 of 2008 on distribution of pornographic content through information and electronic transactions," said Ferdinandus.
The Article stipulates that every person is prohibited to distribute and / or transmit and / or make Electronic Information and / or Electronic Documents that violate decency accessible.
"Ministry of Communication and Informatics appreciates the public who have actively participated in reporting the account, which can speed up the shutdown process," said Ferdinandus.
He also urged the public to report social media accounts or websites that allegedly contained negative contents through twitter account @content, aduankonten.id website and Whatsapp number 08119224545. (EN / Humas Kominfo / ES )
Translated by: Estu Widyamurti
Edited by: Mia Medyana