Let's Welcome 2021 With Optimism, Cabinet Secretary Says
By
Office of Assistant to Deputy Cabinet Secretary for State Documents & Translation &nbsp &nbsp
Date
1 Januari 2021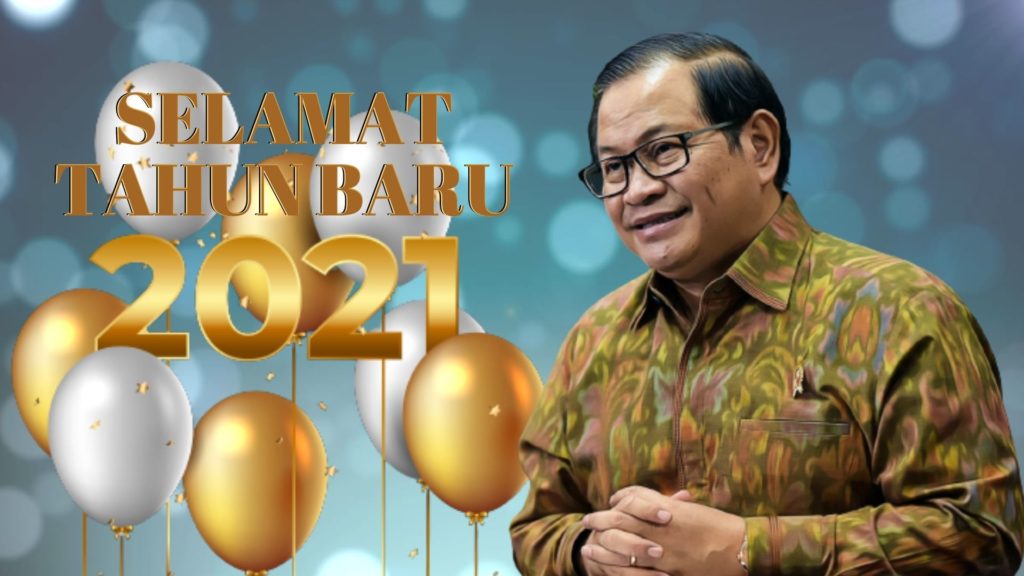 Cabinet Secretary Pramono Anung Wibowo has called on the public to remain optimistic in 2021 amid the COVID-19 pandemic.
"The COVID-19 pandemic has devastated many things, the economy, livelihoods, working people, people doing exercise, people doing art, people with culture. Everything has undergone fundamental changes due to the pandemic," he said, Friday (1/1).
Therefore, Pramono expressed hope that through the discovery of the COVID-19 vaccine, the pandemic will soon end, while also expressing belief that 2021 will be better than the previous year.
"Happy New Year 2021. Let's get productive and manifest positive things in this 2021," he said.
Previously, President Joko "Jokowi" Widodo on the Cabinet Secretariat YouTube channel Thursday (31/12), expressed belief that Indonesia would be able to rise and make many innovations in 2021.
Amid the pandemic, the President said, the Indonesian nation could still go on with their lives and adapt to new ways in order to overcome the pandemic and solve economic problems one by one. The economic recovery has started to be felt in the Q3 and Q4 of 2020.
"New investments are starting to emerge. They will drive the economy of the people and industries in the future so that job opportunities will increase and people's welfare will improve," he said.
Furthermore, the President said that overcoming the pandemic is the key to achieve recovery.  "We must succeed in overcoming the COVID-19 pandemic. We must end this outbreak immediately," he said.
Therefore, the President added, the Government continues to make efforts to control the COVID-19 case. "Vaccination will also be carried out in mid-January 2021 to achieve herd immunity," President Jokowi said, adding that the people must remain disciplined in implementing health protocols.
The Head of State also expressed hope that through the recovery of public health and better world confidence, economic recovery will be realized in 2021. (MAY/FID/UN) (FI/EP)