Make Use of Country's Huge Market Potential to Strengthen Creative Industry, President Jokowi Says
By
Office of Assistant to Deputy Cabinet Secretary for State Documents & Translation &nbsp &nbsp
Date
6 Desember 2020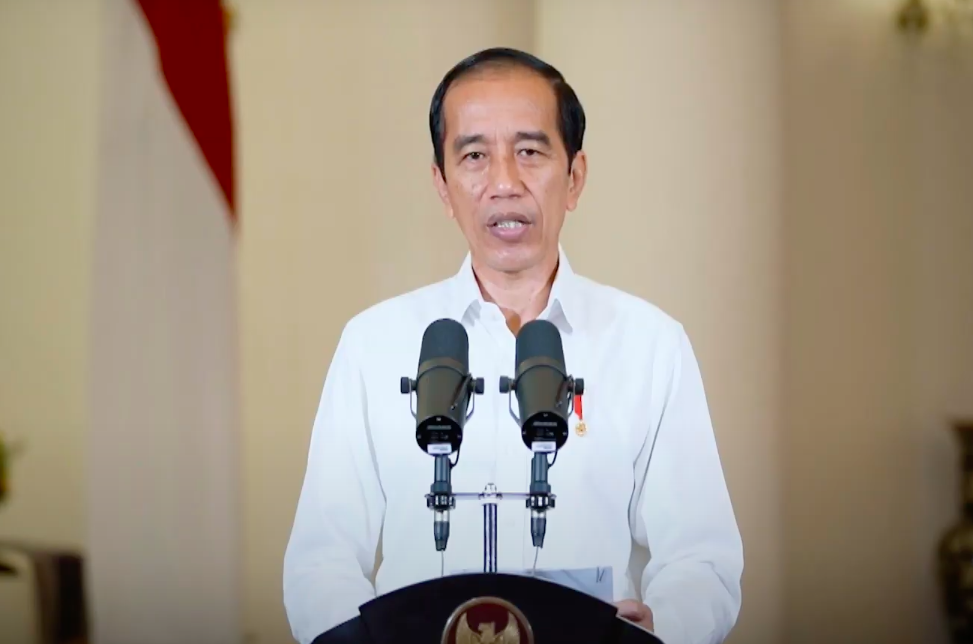 President Joko "Jokowi" Widodo has called on all components of the nation to make use of the country's huge market potential to strengthen domestic industry and national creative industry.
"Indonesia constitutes the world's fourth-largest archipelagic nation with a total population of 270 million. Indonesia has a potential of the enormous market and promising market power with a large number of population and a constant increase in the purchasing power," the President said in his remarks at the 2020 Made in Indonesia Awarding Ceremony (Anugerah Bangga Buatan Indonesia), which was held virtually from the Bogor Presidential Palace, West Java province, Sunday (6/12).
The President went on to say that Indonesia's market great potential should be optimized to improve domestic industry and do no let other countries exploit market opportunities.
"We must make good use of our market to accelerate industrialization, produce local products, and provide job opportunities. We should not only become consumers or the target market for other countries' products, while we have great local products," he said.
According to him, Indonesia has many youths who are able to produce great works, particularly in the creative industry, such as fashion, culinary, crafts, films, music, animation, games, and so on.
"We will continue to improve the business ecosystem for creative industry players. We must provide more opportunities for domestic industries to be more developed. We must continue to bring out hidden potentials in order to show and enrich the variety of unique Indonesian creation," the Head of State said.
During the ongoing pandemic, offline trade transaction saw a steep drop, while online transaction has increased quite significantly. The President reminded that online trade should not be dominated by imported products purchase so the existing marketplace will be more widely used by global creative industry players.
"We've to change it. Indonesian MSME products must be the host in their own country. They must crowd the marketplace with quality and competitive products," the President said.
With the digital transformation acceleration program, he added, the national creative industry must be able to seize the global market opportunities.
"With the digital transformation acceleration program, the national creative industry should seize the global market opportunities, be able to compete with other countries, and become Indonesia's ambassador and branding in the international community," he added. (SLN/UN) (RIF/MUR)