Minister Tells Civil Registration Agency to be More Active
By
Office of Assistant to Deputy Cabinet Secretary for State Documents & Translation &nbsp &nbsp
Date
26 Agustus 2016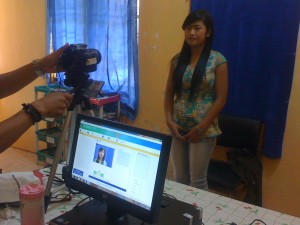 From 256 million of Indonesian people, 22 million of them, who live both in the villages or cities, have yet to record their data to issue electronic identity cards (e-KTP), Minister of Home Affairs Tjahjo Kumolo said.
Therefore, the Minister asked Population and Civil Registration Agency (Dukcapil) to be more active in creating wider access for the people to issue e-KTP.
"Indentity Card (KTP) is very important and involves many aspects, for example KTP is needed to issue Social Security Provider Body (BPJS) cards and passport," Tjahjo told the reporters on Thursday (25/8), at the Coordinating Ministry of Political, Legal, and Security Affairs Office, Jakarta.
Tjahjo admitted that his office has already prepared 4.5 million of blank cards to print the e-KTPs and it is ready to be sent to several regions. However, the Minister did not deny that limited human resources is the main problem for accelerating e-KTP issuance.
The Minister added that the time to record data for e-KTP that was limited by 30 September 2016 is intended to encourage people to spare their time to record data for e-KTP.
However, considering the importance of e-KTP for the people, Tjahjo asserted that the time limit is not compulsory.
"e-KTP is valid for a lifetime, yet the service will be opened almost every day considering the people's dynamics. People who are newly married, entered adulthood, or changed their addresses must apply for a new KTP. Thus, the time limit is a trial for fulfilling the mandate of the law," Tjahjo said.
According to the Minister, the Government has given 2017 deadline for all Indonesian people to have e-KTP and it is to anticipate the implementation of e-voting in the upcoming 2019 general election.
"(e-KTP) is used for political interest which is e-voting. People just needs to put e-KTP on the machine," Tjahjo explained.(ANT/ES) (RAS/EP/YM/Naster)