Minister: Women Play Active Role to Build Nation
By
Office of Assistant to Deputy Cabinet Secretary for State Documents & Translation &nbsp &nbsp
Date
22 Desember 2022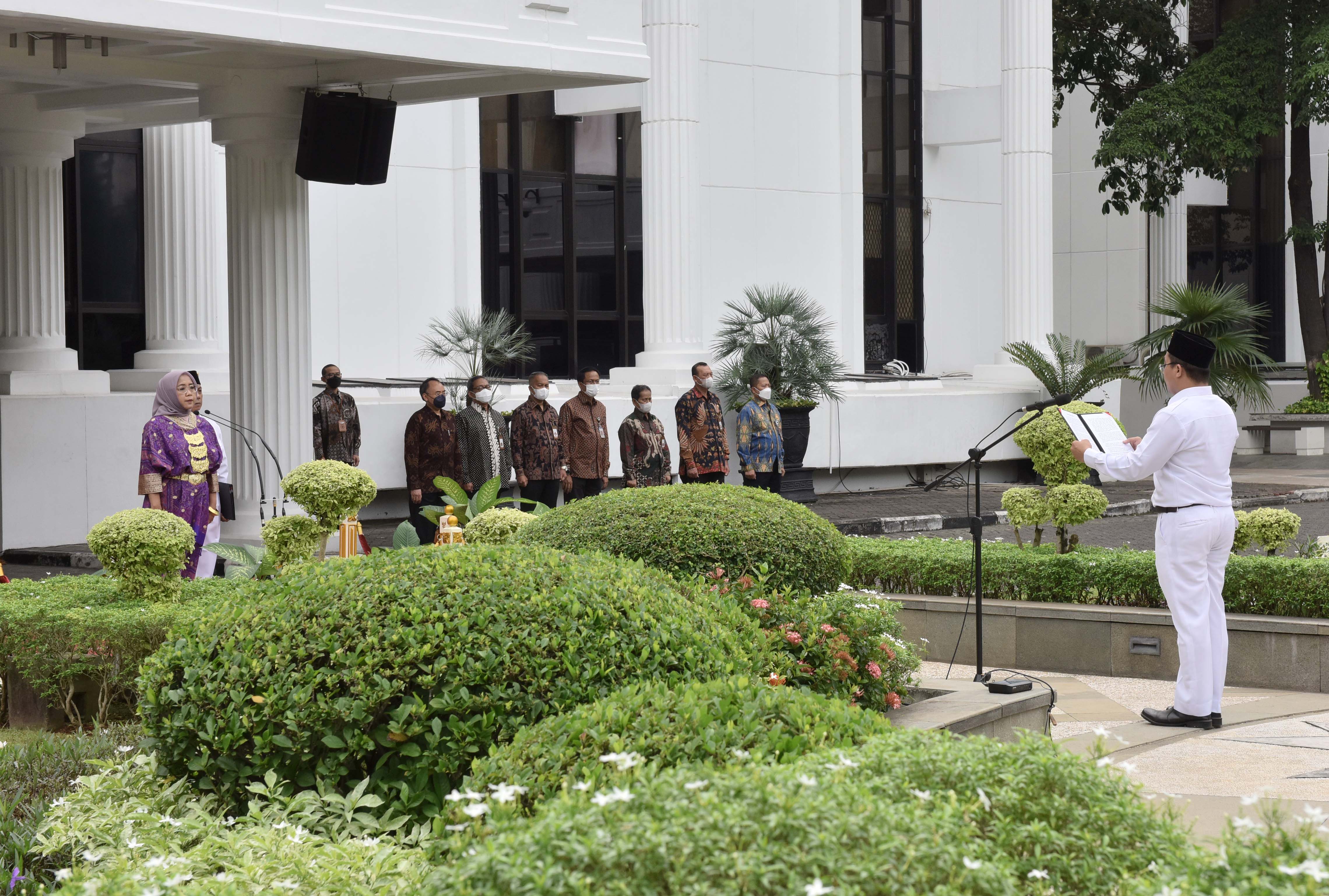 In commemorating Mother's Day this year, Minister of Women's Empowerment and Child Protection (PPPA) I Gusti Ayu Bintang Darmawati said that Indonesia was built from the struggle of women who never lose their spirit to achieve a better life for the next generation.
"Today, December 22, 2022, we commemorate the 94th Mother's Day, while remembering how great and noble the role of women is in building the foundations of this nation, and remembering how Indonesian women have participated in the struggle to gain independence in the spirit of movement that is equal and fair," said the Minister.
The First Indonesian Women's Congress on December 22, 1928, said Bintang, was an important point in the struggle for the women's movement in the pre-independence period. This historic moment was then designated by President Soekarno as the national Mother's Day.
The struggle of the women's movement, she continued, brought a new belief for Indonesian women that fulfilling rights and equality will lead them to be able to walk together and get equal opportunities to give contributions.
"This historical fact of Indonesian women fighters reflects that Indonesian women have had awareness as an autonomous 'subject' that has not made the domestic role the only form or choice for self-actualization for a long time. Women also played an active role in achieving Indonesia's independence, actively contributing to the life of the nation and state. They are filled with high humanitarian ideals," she said.
In the current era, said the Minister, the commemoration of Mother's Day is expected to be able to continue the noble values and the spirit of struggle to all Indonesian people, especially the nation's next generation, in order to strengthen the determination and enthusiasm to continue the nation's development based on the spirit of unity.
"Mother's Day is ours. As a child, as a wife, as a mother, as well as a fellow fighter, who never gets tired of being meaningful everywhere. For that, I wish you a Happy 94th Mother's Day in 2022, especially for all Indonesian women. Let us continue to work, become independent, creative, innovative, confident and continue to improve our quality and capabilities, so that we can become a great force for the welfare of all. Empower women, protect children for an advanced Indonesia," she remarked. (FID/UN) (EST/LW)