Ministry Identifies Social Media Accounts Spreading 'Voted Ballots' Hoax
By
Office of Assistant to Deputy Cabinet Secretary for State Documents & Translation &nbsp &nbsp
Date
5 Januari 2019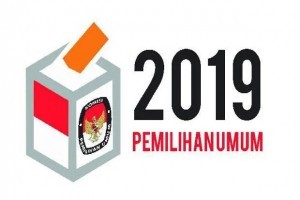 Ministry of Communication and Informatics has identified accounts spreading hoax about the finding of seven containers containing voted ballots for the 2019 Presidential Election.
The hoax has recently been viral on social media and instant messaging applications.
"The result of our investigation shows that the hoax first appeared on 1 January 2019 at 23:35 western Indonesia time," Acting Head of the Ministry's Public Relations Bureau Ferdinandus Setu said in a statement on Saturday (5/1).
The hoax then spread to a number of accounts and became news material by national media, he added.
The Ministry, he said, has also submitted the results of identification and analysis findings to the National Police Criminal Investigation Agency on Thursday (3/1) for further investigation. "This is the manifestation of cooperation between the two institutions," Ferdinandus said.
Ferdinandus also urges the public, particularly instant messaging applications users, not to take part in spreading false information. "If people find hoax, they can report it through aduankonten.id or twitter account @aduankonten," Ferdinandus said.
(Public Relations Bureau of Ministry of Communication and Informatics / EN)
Translated by: Estu Widyamurti
Edited by: M. Ersan Pamungkas