Ministry Tells Lion Air to Beef up Data Protection Following Passenger Data Leak
By
Office of Assistant to Deputy Cabinet Secretary for State Documents & Translation &nbsp &nbsp
Date
20 September 2019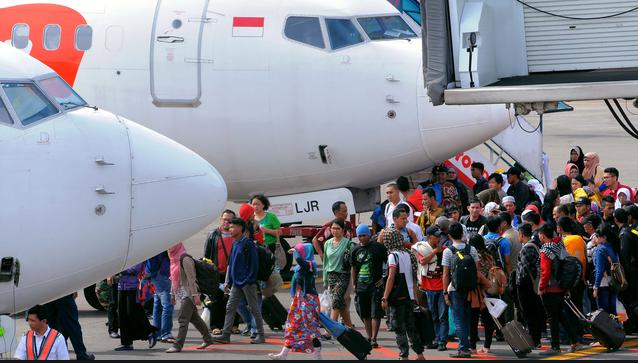 Ministry of Communication and Informatics has urged Lion Air Group that operates low-cost carrier Lion Air to take measures to protect passengers' personal data following a leak of passport details of passengers.
The Ministry also offered assistance to resolve problems faced by the group.
"We have met with the Lion Air Group representatives and coordinated to ask for clarification," said the Ministry's Director General of Informatics Application Semuel Abrijani Pangerapan after meeting with the group's representatives at the Ministry's Office in Jakarta, Thursday (19/9).
According to Semuel, the Lion Air Group confirmed that data leakage was from its associated airlines  Malindo Air and Thai Lion Air operating from Malaysia and at present, the Lion Air Group has reported to authorities in Malaysia and an investigation is underway.
Semuel added that it is not known yet about the exact number of leakages, adding that the Ministry is still waiting for the results of the investigation. However, the passenger data is now secured, he added.
"We have no idea yet about the exact number of leakages since an investigation is still underway. However, passengers' data from has been secured. The case has also been reported to the Malaysian authorities for an investigation given that it occurred in Malaysia. We are still waiting for the results of the investigation," Semuel said.
Semuel also asserted that the case is included as part of illegal access so that criminal sanctions may be imposed on the person suspected to breach the data.
"Anyone who carries out illegal access is also subject to criminal sanctions, and that is part of protecting personal data. Controllers must also ensure that the system is safe, but also whoever carries out illegal access let alone divulge data, we will conduct an investigation," said Semuel, adding that application of personal data protection is carried out with the principle of balance.
"All organizers ensure that the system is reliable and anyone who committed crime will face charges. Data managers need to beef up their standard operating procedures and data security," he said.
In the meantime, Lion Air Group Managing Director Daniel Putut Kuncoro Adi said that in this case, the Lion Air Group is also the injured party.
"We are also the victim. Once data leaks are circulated and become viral, we immediately followed up with all our administrators and passengers' data are also immediately secured on that day," Putut said.
For the time being, the Lion Air Group has taken legal action and filed lawsuits for the perpetrators. "We assure consumers that until now the data have not been leaked to the others," Putut added.
Regarding the number of leaked Indonesian citizens' data, Putut said that Lion Air also did not yet know the exact number, adding that in the future the Lion Air Group will ensure that the passengers' data is safe. (Ministry of Communication and Informatics PR/ES)
Translated by: Muhardi
Edited by: M. Ersan Pamungkas