National Civil Service Agency: 2,357 Civil Servants Involved in Corruption Are Still Active
By
Office of Assistant to Deputy Cabinet Secretary for State Documents & Translation &nbsp &nbsp
Date
13 September 2018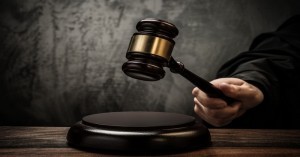 The National Civil Service Agency (BKN) informs that to date 2,357 civil servants who are convicted of corruption are still recorded as active civil servants.
"The figure consists of 1,917 civil servants working for regency/municipality governments, 342 civil servants working for provincial governments, and 98 civil servants working for ministries/institutions at central government," Deputy for Supervision and Control of the BKN, I Nyoman Arsa, said during Coordination Meeting on Civil Servant Disciplinary Enforcement, in Jakarta, on Thursday (13/9).
The BKN urged governments at regency/municipality and provincial levels, as well as ministries/institutions which still employ convicted civil servants to dishonorably discharge them from their positions given they have inflicted  financial loss to the state.
Regarding civil servants who have been proven innocent for commiting corruption in primary charges but proven guilty in subsidiary charges, Nyoman Arsa asserted that they must be dishonorably discharged when they have been proven guilty be it in the primary or subsidiary charges.
"According to Article 252 of Government Regulation Number 11 of 2017, the discharge shall commence as of the end of the month of the inkracht ruling (retroactive)," the Deputy added.
Nyoman Arsa affirmed that the BKN has blocked data of the convicted civil servants. This action shows that the Agency obeys the prevailing laws and regulations and it also aims at minimizing further state financial loss.
In addition to that, the Agency has also corresponded with Personnel Supervisor (PPK) at central and regional governments to comply with the implementation of Law Number 5 of 2014 on State Civil Apparatus, particularly Article 87 paragraph (4) letter b.
I Nyoman Arsa also asserted that it could be the PPK (the institution) or the convicted civil servants who are obliged to return the salaries as well as allowances that have been paid to these convicts. (EN/Humas BKN/ES) (RAS/MMB/Naster)