No Indonesian Victim in St. Petersburg Blast: Ambassador
By
Office of Assistant to Deputy Cabinet Secretary for State Documents & Translation &nbsp &nbsp
Date
3 April 2017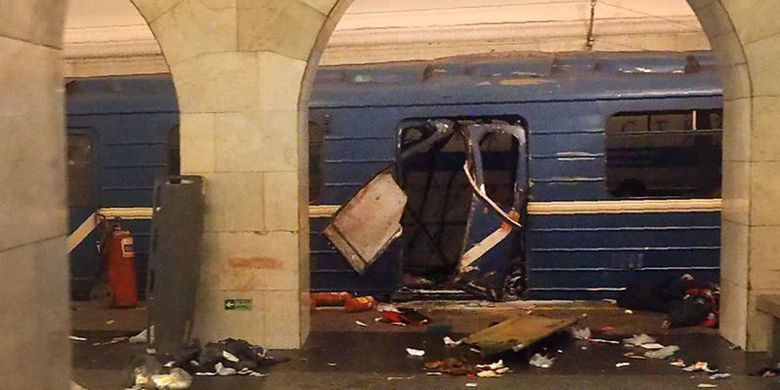 Indonesian Ambassador for the Russian Federation M. Wahid Supriyadi said that so far, there are no Indonesian nationals who become the victims of an explosion that ripped through a subway train in St. Petersburg Russia on Monday (3/4) at 2.40 pm local time.
"We have contacted Permira (Indonesian Student Association in Russia) of Saint Petersburg Chapter and Indonesian Honorary Consul there," said Ambassador Wahid as quoted by state news agency Antara from Jakarta, on Tuesday (4/4).
According to him, there are currently around 115 Indonesian nationals, 90 of which are students and the rest is migrant workers, who live in the city.  In the meantime, there are around 900 Indonesian nationals living in Russia, most of whom live in capital Moscow.
"The Indonesian Embassy has issued a circular letter that warns Indonesian nationals to exercise caution," Wahid said.
Previously, as reported by Reuters, Russian Health Minister Veronika Skvortsova said at least 10 people were killed and 47 people were wounded in the explosion.
The explosion occurred in midafternoon as the train traveled between stations on one of the city's north-south lines.
Amateur video broadcast by Russian TV showed people lying on the platform of the Technological Institute station, and others bleeding and weeping just after the damaged train pulled in. (ANT/ES)  (EP/YM/Naster)