No Mudik This Year For Civil Servants, TNI/Polri Personnel, SOE Employees: Gov't
By
Office of Assistant to Deputy Cabinet Secretary for State Documents & Translation &nbsp &nbsp
Date
9 April 2020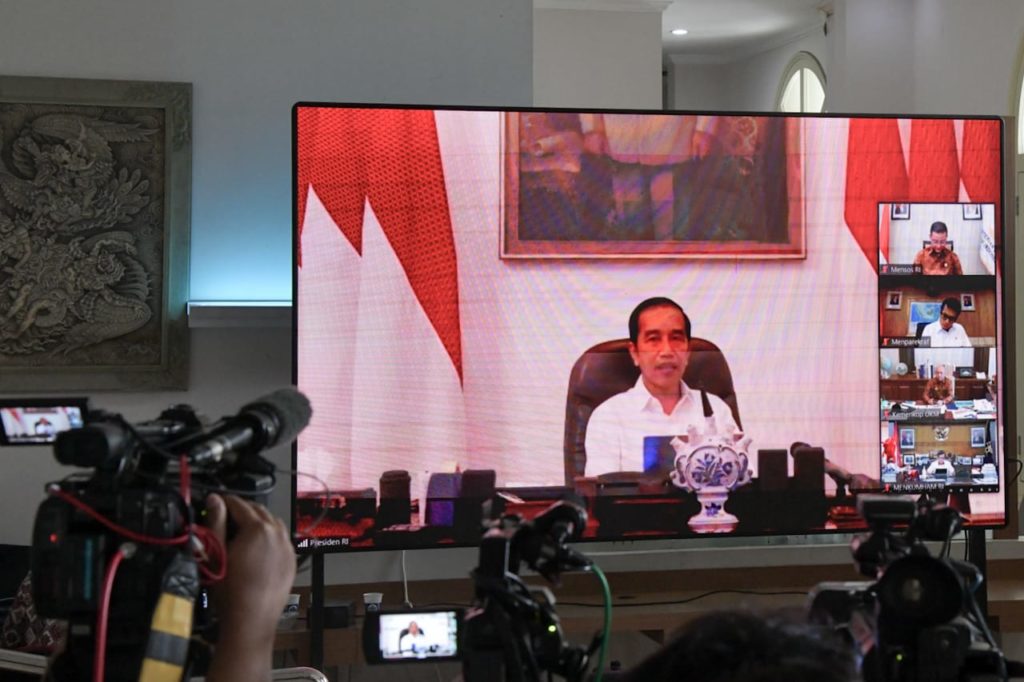 State civil apparatus (ASN), personnel of the Indonesian National Police (Polri) and the Indonesian Defense Forces (TNI), and employees of state-owned enterprises (BUMN) along with its subsidiary companies are prohibited to return to their hometowns to celebrate Eid Al-fitr this year – a tradition called mudik.
 According to President Joko "Jokowi" Widodo, the measure was taken to contain the spread of COVID-19 in rural areas since people from big cities—particularly Jakarta Greater areas—will return to their hometown during the annual celebration.
As for the general public, the President added, the Government will further review the situation on the ground.
"The Government urges the people not to participate in mudik this year and will disburse the social assistance for them so that they may change their minds and cancel their trips," President Jokowi said in Jakarta, Thursday (9/4).
Regarding transportation, the President explained that the Government will limit the vehicle capacity both for private and public transportation. However, the decision may change due to the developing situation on the ground later on, he added.
"However, the Government has called on the public to cancel their mudik plan as mudik brings a very high risk to spread the COVID-19 from Jakarta Greater areas to rural areas," he continued.
On that occasion, the President also mentioned two groups of people who usually participate in mudik.
 "First is people who are forced to return to their hometown for economic reasons," the President said, adding that the second group is people who return to their hometowns for annual tradition and this is the group that can be prevented to participate in mudik.
"But once again, let me stress that the ASN, personnel of the TNI and the Polri, as well as employees of BUMN and subsidiary companies are banned to participate in mudik," President Jokowi said. (UN/EN)
Translated by: Estu Widyamurti
Reviewed by: M. Ersan Pamungkas