No One Can Predict Megathrust: BMKG
By
Office of Assistant to Deputy Cabinet Secretary for State Documents & Translation &nbsp &nbsp
Date
4 Agustus 2019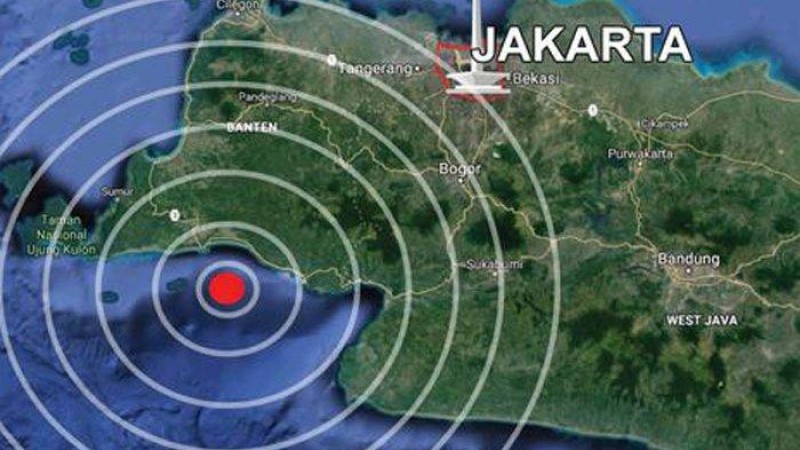 In the wake of the recent 6.9 magnitude quake occurred in Banten on Friday (2/8), the Meteorology, Climatology, and Geophysics Agency (BMKG) has stated that there is no one can predict when the megathrust (a large earthquake measuring 9.0 on the Richter Scale) will happen.
"We urge the people to remain calm yet cautious and not to believe unverified rumors," Head of Earthquake and Tsunami Division of the BMKG Rahmat Triyono stated in a press release, Saturday (3/8).
According to Triyono, the quake which occurs due to sudden rock deformation at the epicenter that previously experienced the accumulation of stress fields in the zone. The influence of the propagation of stress for the next process quantitatively is still difficult to predict.
"The developing theory can only explain that a major earthquake can trigger aftershocks and it is difficult to estimate the magnitude of a series of earthquakes such as several cases of doublet and triplet earthquakes (two or three tectonic earthquake in a relatively close location and time), and so on," Triyono said.
What's more important, he continued, is to take disaster mitigation measures related to preparedness before, during and after an earthquake.
"Prepare your home building in accordance with earthquake safe construction, prepare furniture that are strong enough to be able to shield you during an earthquake, prepare a safe evacuation route in your neighborhood and conduct earthquake drills for independent evacuation," he said, adding that the people can also monitor the official BMKG channels through social media, mobile apps, websites for the latest information. (Humas BMKG/ES)
Translated by: Galuh Wicaksono
Edited by: Mia Medyana