OJK Extends Period for Banking Credit Relaxation to 2023
By
Office of Assistant to Deputy Cabinet Secretary for State Documents & Translation &nbsp &nbsp
Date
3 September 2021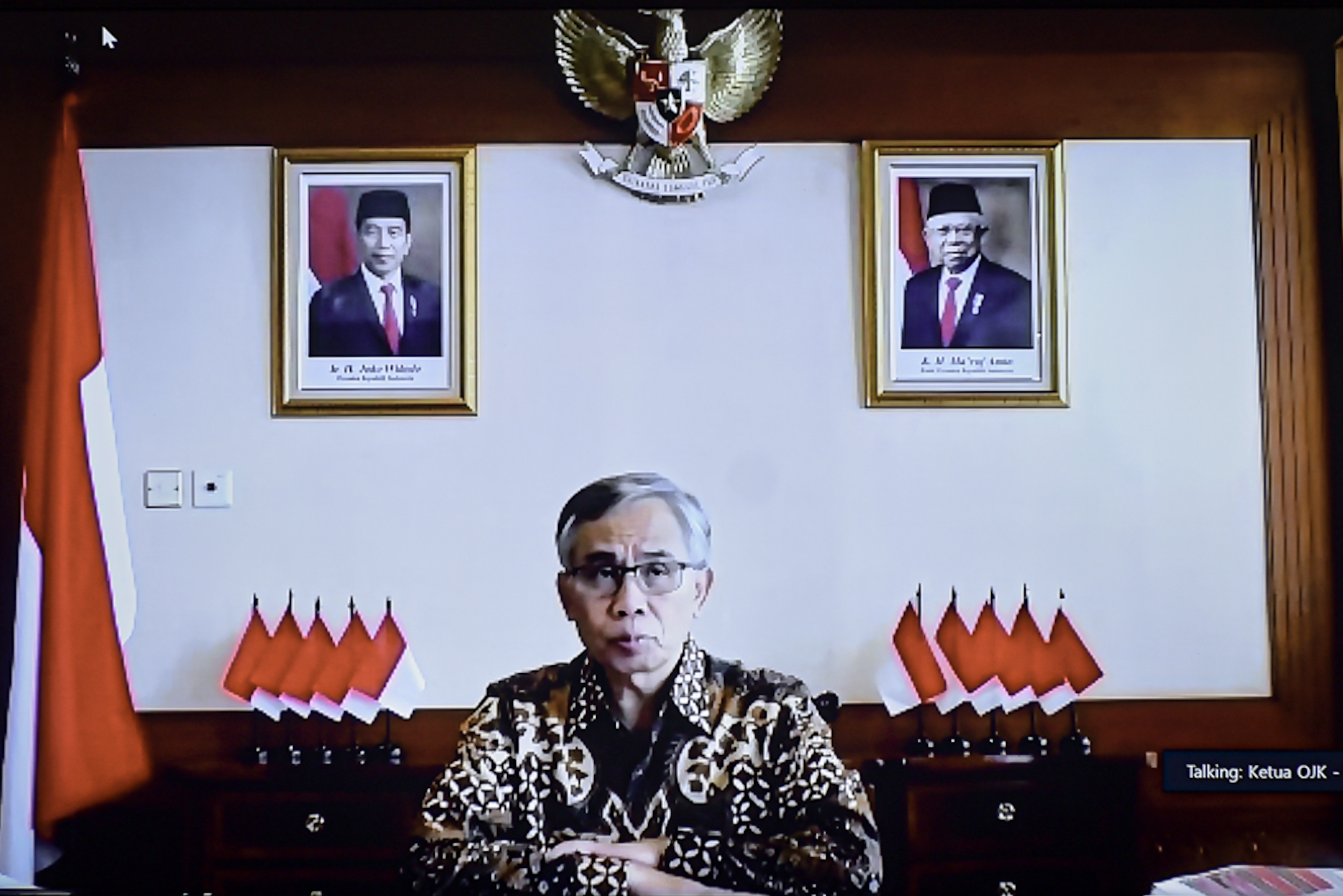 The Financial Services Authority (OJK) has decided to extend the period for banking credit relaxation for one more year until 31 March 2023.
The credit relaxation also applies to Bank Perkreditan Rakyat/BPR (people's credit bank) and Bank Pembiayaan Rakyat Syariah/BPRS (sharia rural bank).
Chairperson of the OJK Wimboh Santoso has said that this move aims maintain national economic recovery drive and banking stability, as well as to maintain performance of debtors which has showed an improvement.
"Credit restructuring policy that was launched in 2020 has helped banks and debtors including Micro, Small, and Medium-sized Enterprises (MSMEs). Therefore, to maintain this momentum and further mitigate the impacts of COVID-19, it is deemed necessary to extend credit relaxation until 2023," he said Friday (3/9).
To date, banks performance continues to improve, marking with positive growth of credit that have been sustained since June and a declining trend in Loan at Risk (LaR).
In addition, Non Performing Loan (NPL) rate also slightly increased from 3.06 percent (in December 2020) to 3.35 percent (in June 2021).
In the meantime, the OJK's Executive Head of Banking Supervision Heru Kristiyana asserted that the extension is a part of countercyclical policy and a drive to support performances of the debtors, banking, and economy.
"The extension until 2023 is necessary to be made by taking into account risk management following the development of delta variant and mobility restrictions so that it takes a quite long time for the bank to generate bank's loan loss provision (CKPN) and for the debtors to manage and protect their business from fluctuation once the stimulus program ends," he said.
Risk management is implemented in the relaxation as a guide in implementing the policy. They are among others:
Debtors that are eligible for the extension are those who are assessed to have prospect in business.
To respond to debtors considered unable to maintain their business after the first restructuring policy, banks are advised to formulate the CKPN.
In the event of dividend disbursement, the bank must consider capital sustainability of the CKPN to anticipate a potential of a declining in credit quality of the restructuring policy.
Stress testing on the impact of restructuring policy to bank capital and liquidity. As of July 2021, outstanding of COVID-19 restructuring policy amounting Rp 778.9 trillion with five million debtors which 71.53 percent of whom are MSMEs.
The outstanding also slightly decreased compared to that of the beginning of stimulus policy. The relaxation is expected to give certainty to banks and business players to formulate their business plan for 2022, particularly regarding management scheme of debtors of the restructuring policy and the CKPN. (OJK PR/UN) (RAS/EP)