Ombudsman Asserts Personal Data Safety
By
Office of Assistant to Deputy Cabinet Secretary for State Documents & Translation &nbsp &nbsp
Date
25 Juli 2019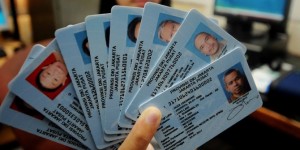 The right given to private institutions to use data from Director General of Population and Civil Registration's for verification is safe, Indonesian Ombudsman has stated after a meeting between the Ombudsman and Director General Zudan Arif Fakrulloh, at Ministry of Home Affairs office, Jakarta, Wednesday (24/7).
Member of the Ombudsman, Alvin Lie, acknowledged the misunderstanding circulating in public that the private institutions have access to personal data. The fact, he says, the private institutions are only given access to verify data, hence there is no unconstitutional practice.
"The circulating (rumor) is (the private institutions) be given access to data, when in fact, only access to verify, to check the data validity in order to protect (from fake identities)," Alvin stated.
However, he added, security aspects of the data should still be watched. According to him, along with development in time and technology, this safe method can become unsecured in the future. "We have agreed to improve (our) supervision," Alvin said.
Meanwhile, Zudan asserted that data security is a priority. Hence, the right to access is not given carelessly. "Those who access will use their passwords. We know who is accessing whose data," he said.
In addition, the granting of the right to access is also tailored to the needs of the institutions. For example, business and private sectors are only given access to electronic id-data.
"Certain institutions will only be given electronic id-data, while the Corruption Eradication Commission (KPK) and Financial Transaction Reporting and Analysis Center (PPATK) will be given access to citizens' signatures in order to match signatures in bank account's book. Meanwhile, the National Police will have access to citizens' fingerprints pictures to enforce laws and prevent crimes," he said.
Zudan also stated that according to Law Number 24 of 2013 on Population Administration, population data is divided into two, namely individual data and personal data. An institution can only access individual data related to name, address, place, and date of birth. (Puspen Kemendagri/ES)
Translated by : Fairuzzamani Inayatillah
Edited by : Ridwan Ibadurrohman, Mia M. Bonaedy