On 39th National Sports Day, Cabinet Secretary Shares Tips to Stay Fit while Accompanying President Jokowi
By
Office of Assistant to Deputy Cabinet Secretary for State Documents & Translation &nbsp &nbsp
Date
9 September 2022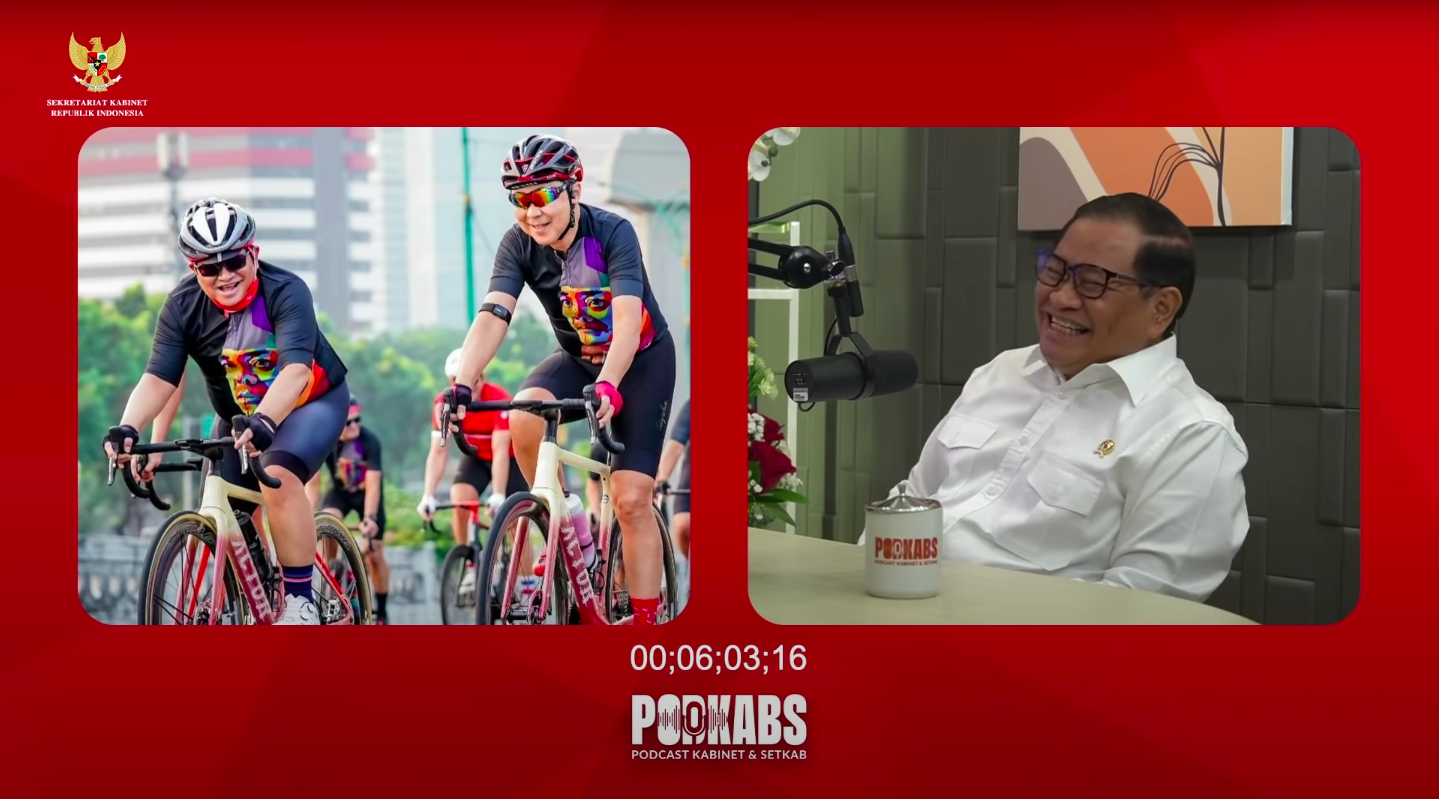 Cabinet Secretary Pramono Anung said that doing sport is a part of his lifestyle. In addition, doing sport makes him stay fit to support governmental management of President Joko "Jokowi" Widodo.
The statement was made by the Cabinet Secretary on the occasion of the 39th Commemoration of National Sports Day 2022, aired on Cabinet Secretariat's YouTube channel, Friday (09/09).
According to Pramono, one of sports he does routinely is cycling. He also frequently posted his cycling activities on his Instagram account.
"Doing sport makes my immune system strong, my soul healthy, and my mind fresh," Pramono said.
For the record, during a dialogue with the Presidential Special Staffer Putri Tanjung on Podkabs Program (Podcast on the Cabinet and Cabinet Secretariat) in last February, Pramono said that it takes a good stamina to accompany the Head of State because President Jokowi is a very energic figure and he often conducts working visits to many regions in Indonesia. (MAY/UN) (AP/MUR)