On Straits Times' Award: This is For Indonesia, President Jokowi Says
By
Office of Assistant to Deputy Cabinet Secretary for State Documents & Translation &nbsp &nbsp
Date
5 Desember 2019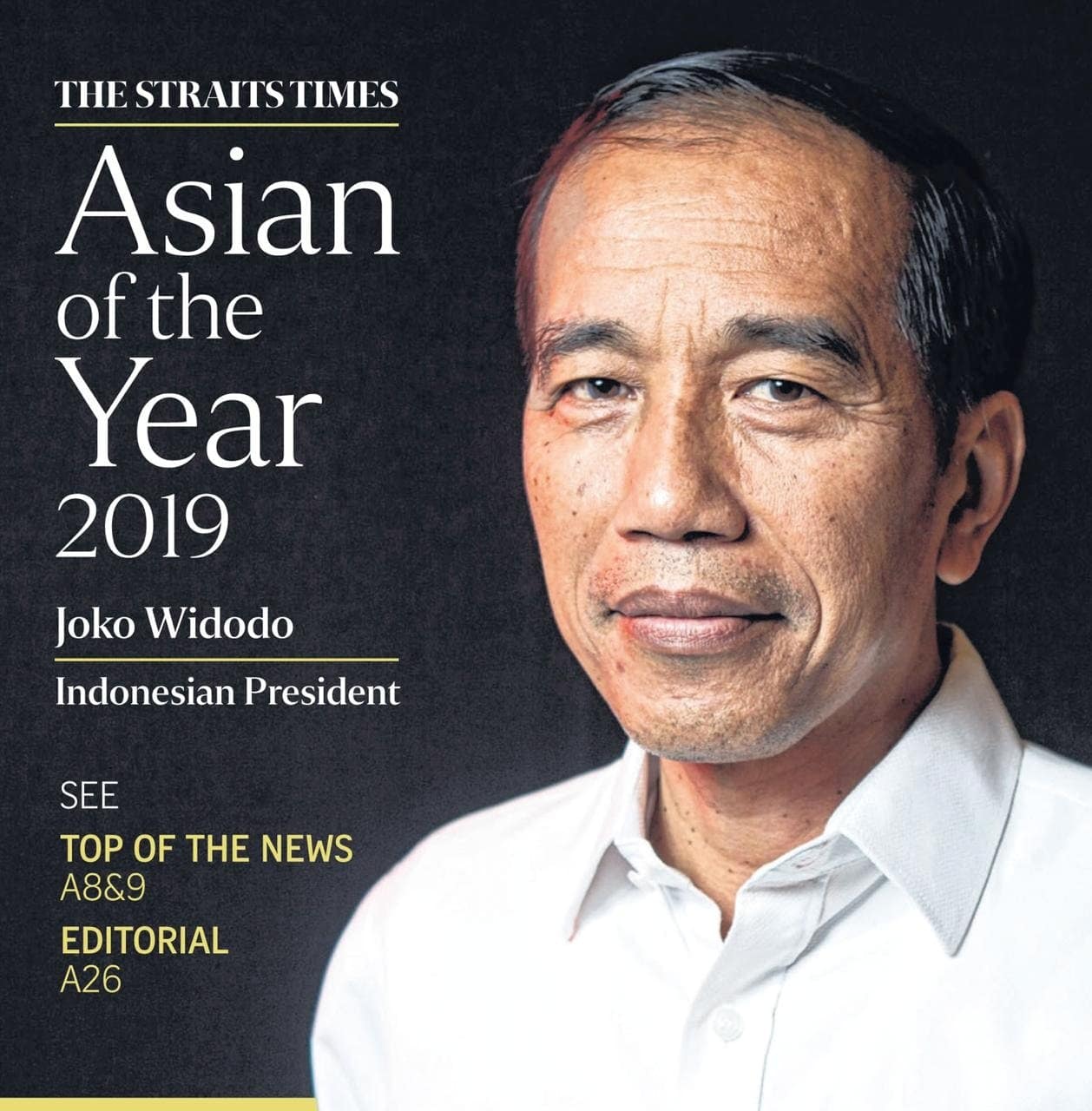 Through his social media accounts, President Joko "Jokowi" Widodo said he is grateful for being named as 2019 Asian of the Year by Singaporean daily the Straits Times.
"This is not only an honor for me, but for Indonesia," the President wrote on Wednesday (5/12).
The President was named as The Straits Times' 2019 Asian of the Year for his role on "strengthening his stance on domestic and global affairs by being re-elected as President in April's election as well as fostering the ASEAN outlook in the Indo-Pacific".
The Straits Times editors said that President Jokowi is a humble man who started his political career as Mayor of Solo City (in Central Java province) and Governor of capital Jakarta before serving as President of the largest economy in Southeast Asia with a population of nearly 270 million people.
During his presidency (2014-2019), according to The Straits Times, President Jokowi highly emphasized on infrastructure development to boost growth throughout the country.
"However, he always upholds the core values of unity and harmony, which are crucial in a Muslim-majority country where religion has become political instruments," the media wrote, while expressing hope that President Jokowi will step up his efforts to build Indonesia as a democratic, corruption-free, open, tolerant and inclusive country.
Previous winners include former Singaporean Prime Minister Lee Kuan Yew, Indian Prime Minister Narendra Modi and Chinese President Xi Jinping. (ES)
Translated by: Estu Widyamurti
Reviewed by: Muhardi
Proofread by: M. Ersan Pamungkas