Over 888,000 Foreign Tourist Visit Indonesia in February 2016: BPS
By
Office of Assistant to Deputy Cabinet Secretary for State Documents & Translation &nbsp &nbsp
Date
1 April 2016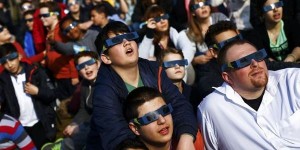 The Government's strategy to implement free-visa exemption facilities for tourists of several countries started to have come to fruition.
The National Statistics Agency (BPS) reported that the number of tourist arrival to Indonesia in February 2016 reached 888.3 thousand, or increased by 5.26 percent as compared to the number of visits in February 2015. It also shows an increasing by 9.09 percent compared to the results in January 2016.
Head of BPS Suryamin said that the total visits includes the arrival of 780.9 thousand foreign tourists from 19 Main Gates, 82.2  thousand foreign tourists from outside the 19 Main Gates, and 25.1 thousand visits from foreigners who enter the country with the purpose to work less than 1 (one) year.
"The highest increase of 62.66 percent was recorded at Sepinggan Airport, Balikpapan, while the lowest increase of 0.59 percent was recorded at Batam Entrance, Riau Islands," Suryamin told reporters at BPS Headquarter in Jakarta, on Friday (1/4) morning.
According to Suryamin, from the total 888.3 thousand foreign tourists who visited Indonesia in February 2015, 19.88 percent is from China, 13.55 percent is from Singapore, 12.08 percent is from Malaysia, 9.26 percent is from Australia, and 5.18 percent from Japan.
During the months of January and February 2016, Suryamin added, the number of foreign tourists visiting Indonesia in general reached 1.70 million visits or increased by 4.46 percent from the the same period in previous year, which was 1.63 million visits.
Meanwhile, Room Occupancy Rate (TPK) of hotels in February 2016, according to BPS, reached 52.12 percent or increased by 4.56 points compared to the rate in February 2015, which was only 47.59 percent. Compared with the rate in January 2016 which was 49.33 percent, the TPK of hotels in February 2016 increased by 2.82 percent.
Suryamin added that the average stay of foreign and domestic tourists in the hotels in 27 provinces in Indonesia reached 1.83 days in February 2016.
"The number decreased by 0.15 days compared to the average hotel stay in February 2015. but it did not show any change compared to the number in January 2016," Suryamin said.
Based on each province, the longest average length of stay for hotel guest was recorded in Bali Province during February 2016, with 3.12 days, followed by Jambi Province with 2.46 days, and Gorontalo Province with 2.41 days.
Meanwhile, the shortest average length of stay for hotel guest was recorded in Central Kalimantan with 1.32 days and the longest average length of hotel stay for foreign tourist was recorded in North Sulawesi Province with 4.93 days, and the shortest stay was in Bengkulu Province with 1.39 days. (Humas BPS/ES) (RAS/EP/YM/Naster)