Pertamina Becomes Shareholder at PGN
By
Office of Assistant to Deputy Cabinet Secretary for State Documents & Translation &nbsp &nbsp
Date
23 Maret 2018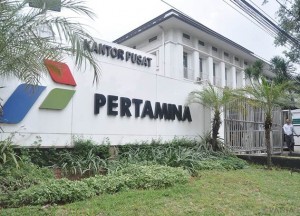 The Indonesian Government provides state capital injection for state-owned oil and gas company PT Pertamina to strengthen its capital and improve its capacity.
The capital injection is derived from the transfer of all Series B shares in state-owned gas company PT PGN owned by the Indonesian Government to PT Pertamina.

Previously on 28 February, 2018 President Joko "Jokowi" Widodo signed Government Regulation Number 6 of 2018 on Additional State Capital Injection of the Republic of Indonesia to PT. Pertamina.
The capital injection comes from the transfer of all Series B shares in National Gas Company (PT PGN) owned by the Republic of Indonesia to PT Pertamina. PGN's status as a Limited Liability Company (Persero) is stipulated in Government Regulation Number 37 of 1994 on the Transformation from General Company (Perum) PGN into a Limited Liability Company (Persero).
"The additional state capital injection is 13,809,038,755 (thirteen billion eight hundred nine million thirty eight thousand seven hundred and fifty five) Series B shares to PT Perusahaan Gas Negara Tbk which has been fully paid by the Government," Article 2 paragraph (1) of this Government Regulation says.
With the transfer of the series B shares, according to this Government Regulation, the Government exercises control over PT PGN through the ownership of two-color Series A shares. In addition, the state capital injection results in: a. PT PGN's status that turns into a limited liability company which is a subject to Law Number 40 of 2007 on Limited Liability Company; and b. PT Pertamina which becomes Shareholder of PT PGN.
"This Government Regulation shall come into force on the date of its promulgation," article 6 of the Government Regulation states.
The Government Regulation was promulgated by Minister of Justice and Human Rights Yasonna H. Laoly on February 28, 2018.
 (*/ES) (RI/EP/NASTER)