President Jokowi Arrives Home Following Overseas Working Visit
By
Office of Assistant to Deputy Cabinet Secretary for State Documents & Translation &nbsp &nbsp
Date
19 November 2023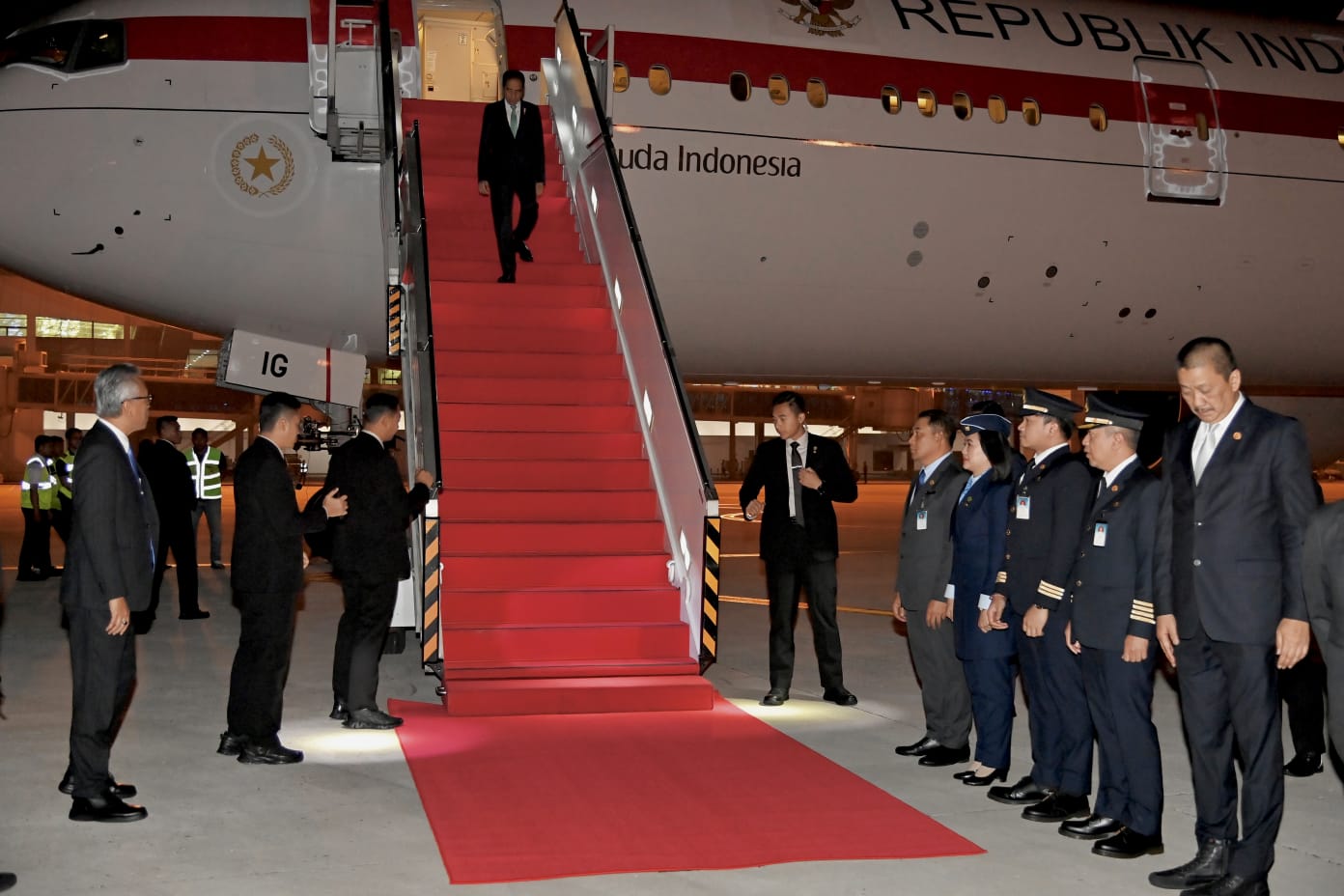 Following the conclusion of his working visit to the Kingdom of Saudi Arabia and the United States of America, President Joko "Jokowi" Widodo arrived at Soekarno-Hatta International Airport in Tangerang city, Banten province on Sunday (11/19).
The President and his entourage took off on Friday (11/17) at around 15.00 local time or on Saturday (11/18) at 06.00 Western Indonesian time from San Fransisco International Airport onboard Garuda Indonesia (GIA-1) aircraft.
During this working visit, President Jokowi attended the Extraordinary Summit of the Organisation of Islamic Cooperation (OIC) that took place in the Saudi Arabian capital Riyadh on November 11.
At the OIC Summit, the President pushed the OIC to unite and stand in the front line to resolve the crisis in Gaza, Palestine.
President Jokowi also conveyed the message on justice and humanity to President of the United States of America Joe Biden at the bilateral meeting of the two countries held at the White House, Washington DC on November 13.
"I truly hope that the USA can demonstrate its leadership and be at the front line to defend justice and humanity for the people of Palestine, for peace and independence of Palestine based on the two-state solution," he said to President Biden.
President Jokowi also appealed to economic leaders at the Asia-Pacific Economic Cooperation (APEC) Summit in San Fransisco, USA on Friday (11/17) to do the same and urged APEC leaders to stop the war, call for a ceasefire, and ensure that humanitarian aid for the people of Gaza can be delivered without hindrance. (BPMI SETPRES/AIT) (DH/MMB)