President Jokowi Calls on All Elements to Strengthen Commitment to Human Rights Issues
By
Office of Assistant to Deputy Cabinet Secretary for State Documents & Translation &nbsp &nbsp
Date
10 Desember 2020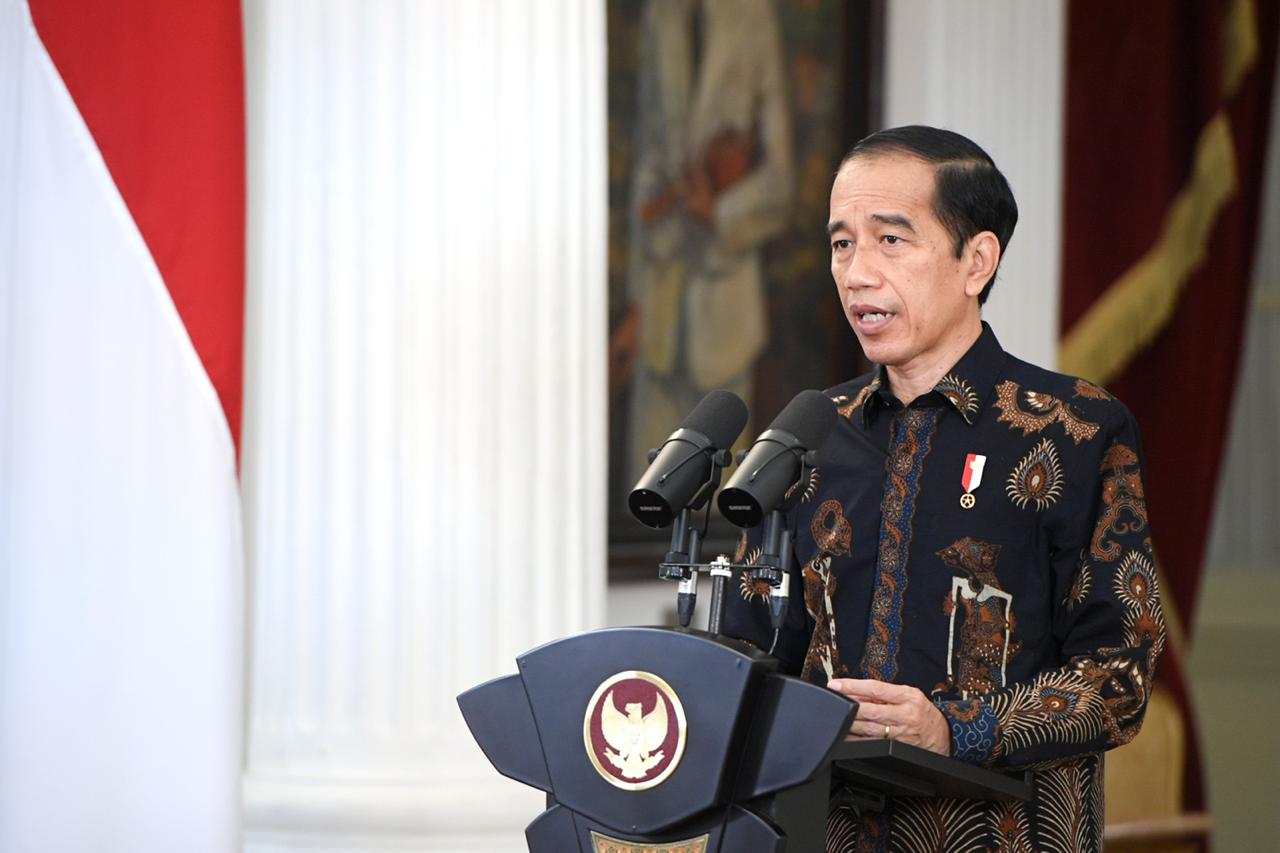 The Government has a strong commitment to respect, protect and fulfil human rights and will always strive to resolve past human rights issues, President Joko "Jokowi" Widodo has said.
"We must work together to solve and devote our energy to the progress of the nation. For this reason, I have assigned Coordinating Minister for Political, Legal and Security Affairs to continue to resolve past human rights issues so that the results can be accepted by all elements as well as the international community," the President said.
The Government's strong commitment to upholding human rights has been set in the 2020-2025 National Action Plan for Human Rights. Civil, political, economic, social, and cultural rights must be protected in a balanced manner with none of them being neglected.
Meanwhile, in the midst of the current pandemic, the President said that all elements must continue to work hard to prevent the spread of the virus, treat the patients, prevent death, and provide economic assistance to the people hit hard by the pandemic. At the same time, the Government must work hard to avoid the pandemic from hindering the efforts to fulfill people's human rights, he added.
"Apart from that, we are still facing several problems that we must resolve. I heard that there are still problems with freedom of worship in some places. For that, I ask the state apparatus, central and regional governments to be active and responsive to resolve that problem in a peaceful manner," he added.
Infrastructure development, he continued, must also be dedicated as infrastructure for the fulfillment of human rights by ensuring affordability of the rights to mobility, health, food and basic necessities that are evenly distributed, including one price fuel. Likewise, human capital development is carried out by reducing stunting cases and ensuring adequate educational affordability, especially in remote areas and outermost islands.
"I also pay special attention to our brothers and sisters with disabilities. We have formed a National Commission on Disabilities oriented towards a human rights approach," he said.
On that occasion, President Jokowi also expressed gratitude to the Human Rights National Commission and human rights activists who continue to play an active role in increasing human rights awareness in society as well as inviting all elements to take an active role in respecting human rights and being responsible for the fulfillment of rights of others.
"By increasing respect, protection and fulfillment of human rights, we will become a more civilized, resilient and advanced nation," he said. (BPMI/UN) (EST/MUR)