President Jokowi Calls on LPDP Awardees to Return to Indonesia
By
Office of Assistant to Deputy Cabinet Secretary for State Documents & Translation &nbsp &nbsp
Date
3 Agustus 2023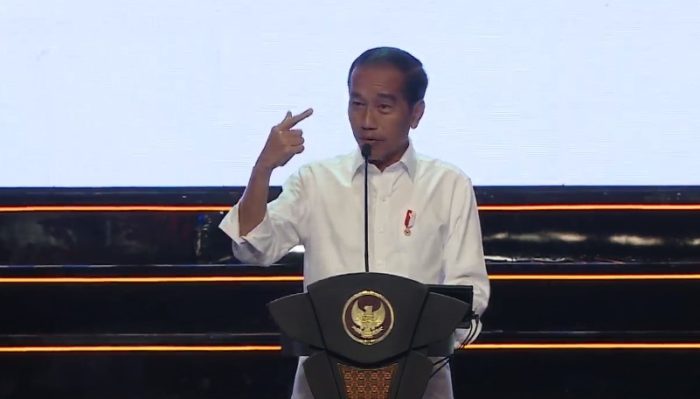 President Joko "Jokowi" Widodo called on awardees of scholarships from the Indonesia Endowment Funds for Education (LPDP) to apply their knowledge to contribute to the homeland after completing their studies.
According to the President, the country currently needs young individuals with visionary ideas for a better future.
President Jokowi conveyed this message during the peak event of the 2023 LPDP Festival, held at the Main Hall of Kota Kasablanka Mall in Jakarta on Thursday (08/03).
"Don't keep your knowledge for yourself. And most importantly, I entrust you to come home, come home, come home, come home. Even if salaries here might be slightly lower, still, come back home. Even if facilities might be better in other countries, still come back home," the President stated.
The President revealed that the government's allocation for LPDP has significantly increased to Rp139 trillion from Rp15 trillion in 2015. This sovereign wealth fund in the education sector aims to develop excellent and high-quality Indonesian human resources (HR), which is the key to winning the competition with other countries.
"Since 2019, I've instructed the Minister of Finance that at least 20 [trillion rupiahs] must be allocated to LPDP every year, put 20 trillion rupiahs into LPDP, if there are a lot of money, allocate it to LPDP, because human resources will determine whether or not we can compete with other countries," he said.
President Jokowi emphasized that enhancing HR quality is crucial as Indonesia will face a demographic bonus by 2030, with population in the productive age range reaching 68.3 percent. This demographic bonus, the President added, usually occurs only once in a country's civilization history.
"This can serve as an opportunity, but it can also be a burden and even a disaster if we can't manage it well. Nevertheless, in this afternoon, after Pak Nadiem [Minister of Education, Culture, Research, and Technology], Bu Ani [Minister of Finance] delivered their speeches, I am here talking to you that I'm optimistic that we can utilize this demographic bonus to elevate our country's status to an advanced nation," said the President.
Concluding his speech, the President requested the related officials to draw up a comprehensive LPDP plan that aligns with Indonesia's 2045 Golden Vision.
"I'm asking this to the related ministers and LPDP as well. Please, let's create grand designs for the upcoming five years, for the next ten years, for the next fifteen years, for the next twenty years, for the next twenty-five years. We really must have a design that corresponds to our country's needs and vision, Indonesia's vision. For instance, fields of study, numbers, research areas must be right on target; do not waste the budget," he concluded. (FID/UN) (AS/RAS/MUR)