President Jokowi Ensures Acceleration of Wage Subsidy
By
Office of Assistant to Deputy Cabinet Secretary for State Documents & Translation &nbsp &nbsp
Date
28 September 2022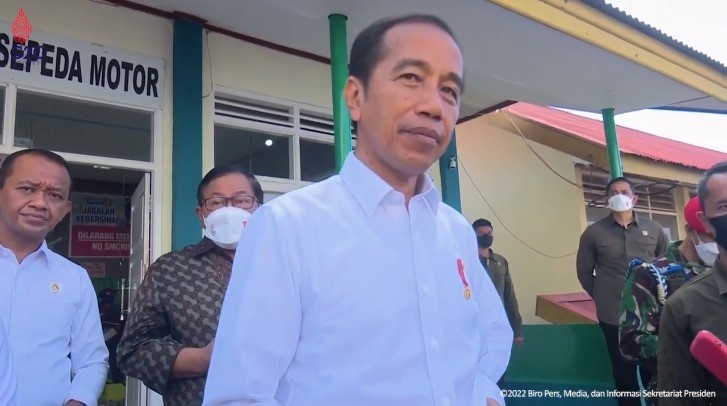 President Joko "Jokowi" Widodo distributed wage subsidy to beneficiaries at Ternate Vocational and Productivity Training Center, Ternate City, North Maluku, Wednesday (09/28).
He said that the distribution of wage subsidy will be speeded up particularly in regions far from the capital city of Jakarta.
"I will also monitor the distribution of the subsidy. Of course, not all regions but I will monitor it one by one," he said.
He went on to say that the wage subsidy has been distributed to around seven million beneficiaries or 48.34 percent of the target. In addition, the coverage of fuel cash assistance has reached 96.6 percent.
"It has been disbursed to nearly 20 million [beneficiaries], 19,955,471 beneficiaries, to be exact, in 508 regencies and municipalities," he said.
The Head of State expressed hope that the people's purchasing power can be maintained through the distribution of the social assistance which will eventually stimulate national economy.
Accompanying President Jokowi in that occasion were among other, Cabinet Secretary Pramono Anung, Minister of Investment/Head of the Investment Coordinating Board (BKPM) Bahlil Lahadalia, and Governor of North Maluku Abdul Gani Kasuba. (TGH/UN) (RAS/LW)