President Jokowi Highlights Roadmap Implementation for Sustainable Development
By
Office of Assistant to Deputy Cabinet Secretary for State Documents & Translation &nbsp &nbsp
Date
24 Oktober 2023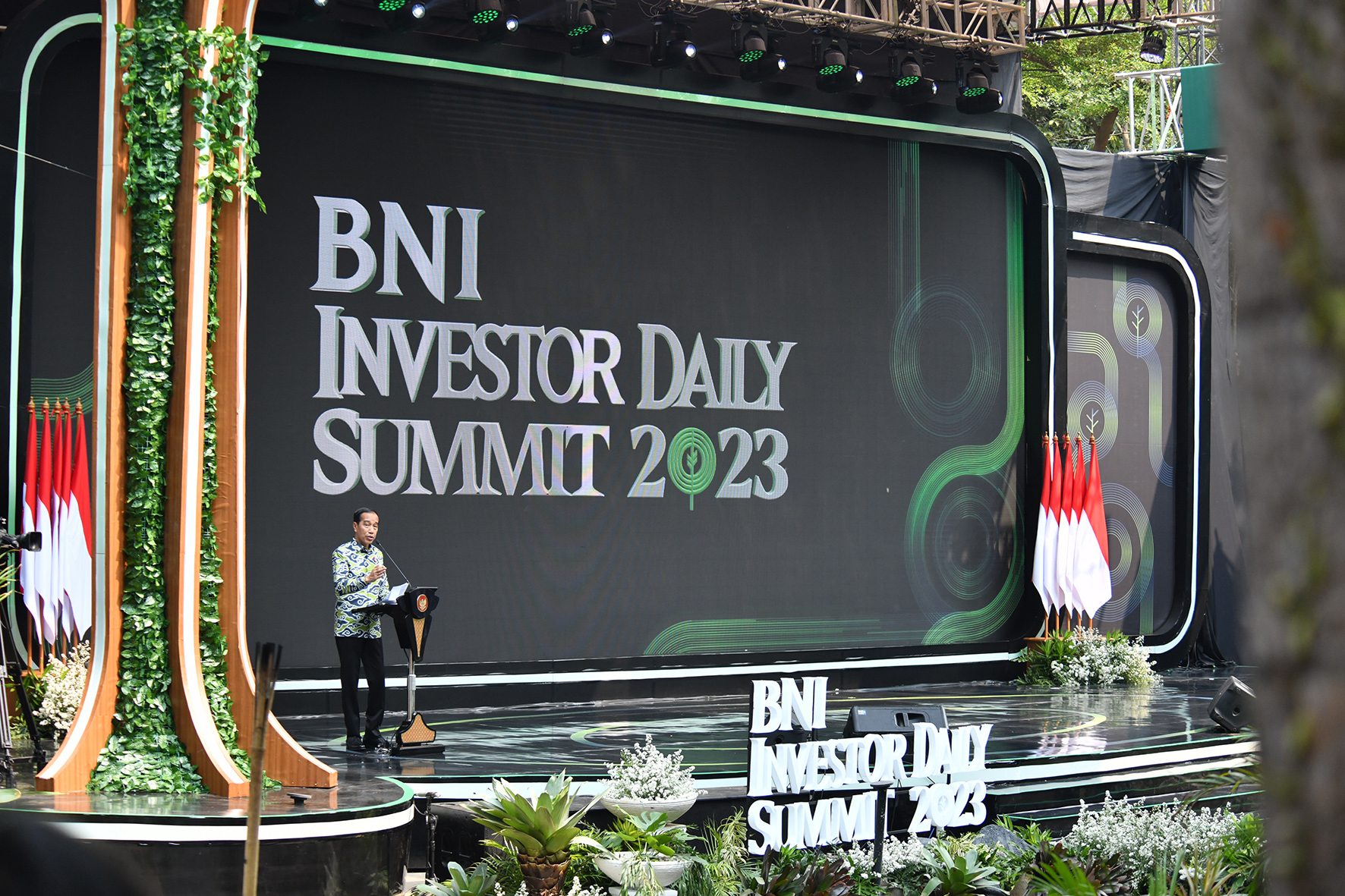 President Joko "Jokowi" Widodo underscored the importance of roadmap implementation for the sustainability of development policies and programs in Indonesia. The President pointed out that in relation to downstream industries, the Government has set clear goals and measures.
"The roadmap is clear. The key to sustainability is not in the macro policies, not in the macro plans, but more importantly, is on how to oversee the implementation," the President said at the opening of the Investor Daily Summit 2023 at Hutan Kota by Plataran, Senayan, Jakarta, Tuesday (10/24).
The President also underlined that detailed works are essential on the ground to ensure the implementation. Therefore, he ordered his administration to form a supervisory team so that the implementation on the ground complies with the existing policies.
"Indeed, we cannot only work on a macro level. We cannot. Instead, we must have a team, each ministry/institution must assign a team to oversee the implementation on the ground. Usually, the younger ones are pleased to be assigned to the ground. To monitor on the ground, to inspect on the ground, to supervise on the ground, so that it is in accordance with the policies that we have set," he said.
Furthermore, the President also pushed for brave decision-making in every development plan in Indonesia. Not only economic calculations, but according to the President, other factors must also be considered in making decisions. The President also mentioned the development of the Mass Rapid Transit (MRT) and the Light Rail Transit (LRT) as examples of projects that require brave decision-making. (TGH/UN) (FI/MMB)