President Jokowi Inaugurates Millennial Housing in West Java's Depok
By
Office of Assistant to Deputy Cabinet Secretary for State Documents & Translation &nbsp &nbsp
Date
13 April 2023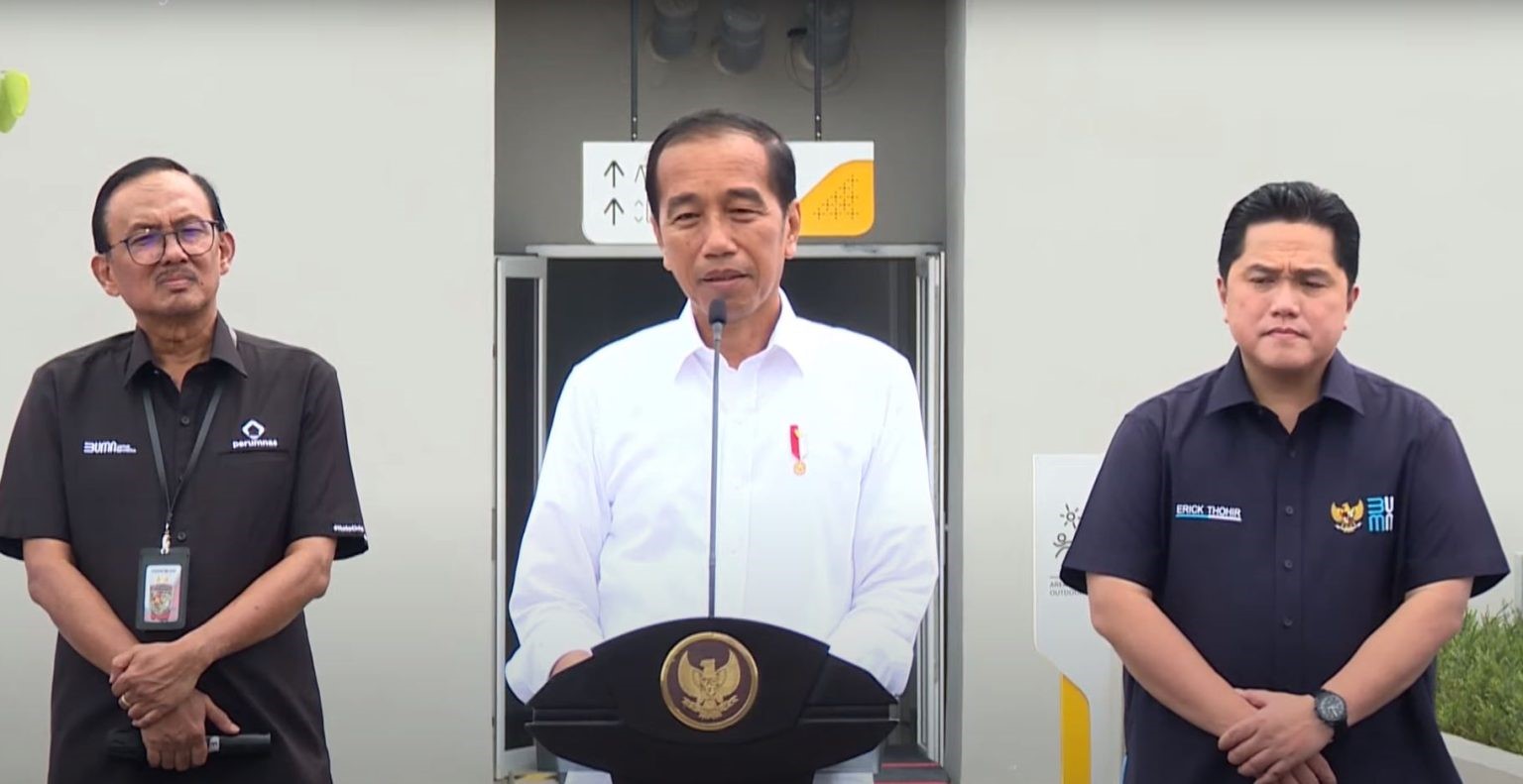 President Joko "Jokowi" Widodo inaugurated Millennial Housing for Indonesia at the Samesta Mahata Margonda, Depok, West Java province, Thursday (04/13).
In his remarks, the President appreciated the existence of the residential areas that has the concept of transit-oriented development (TOD) or areas which are integrated with public transportation.
"I really appreciate this big ideas and real implementation of new TOD constructions, especially in the cities that are already congested at all points," President Jokowi stated.
According to the President, the residence is not only integrated with public transportation, but also has a pretty good design, complete facilities and is close to public facilities such as hospitals and schools.
The President expressed optimism that this TOD-based residential development can help reduce congestion since residents can switch to public transportation.
"All of us will not depend on private vehicles, especially in Jakarta greater areas," he said.
For this reason, President Jokowi also encouraged similar housing to be built in other areas in Jakarta and its surrounding areas which have high levels of congestion.
"We will develop this kind of residence in all cities, especially in lands owned by the state-owned train company PT. KAI which is not being used properly. The Government will work together with other state-owned construction companies, such as PP, national housing company Perumnas, and Ministry of Public Works and Public Housing. I think we have to build as many residences like this as possible," he stressed.
The President further said that millennial housing for Indonesia in the Margonda area of Depok can be owned by millennials at quite affordable prices.
"With the FLPP [Housing Finance Liquidity Facility] subsidy, the unit is sold for Rp200 million. Those without subsidies are around Rp300 million to Rp500 million. The instalments are also affordable, so it is very suitable for young people to live in," he added.
Meanwhile, Minister of State-Owned Enterprises (BUMN) Erick Thohir said that his Ministry was working with Ministry of Public Works and Public Housing (PUPR) to collaborate in building seven pilot projects in Depok, Jakarta, South Tangerang, Bogor and Karawang. They are specifically targeted for millennial generation with the concept of integrated flats or TOD, flats in the middle of cities, and landed houses with precast technology.
"We have completed seven locations with a total funding of Rp5 trillion with the total units of 8,348. The sales rate is above 60 percent and 41 percent of the buyers are millennials. This kind of residence are also available in Depok, Jakarta, Tangerang, Bogor and Karawang," said Erick.
Specifically for millennial housing in Samesta Mahata Margonda Depok, continued Erick, 78 percent of the 940 units have been sold.
"The Samesta Mahata Margonda has a total of 940 units, the sales rate is quite high at 78 percent because this facility is indeed close to University of Indonesia and other supporting facilities such as malls and others," Erick remarked. (TGH/DND/UN) (EST/HD)