President Jokowi: Indonesia Strives for Best Solutions During G20 Presidency
By
Office of Assistant to Deputy Cabinet Secretary for State Documents & Translation &nbsp &nbsp
Date
16 November 2022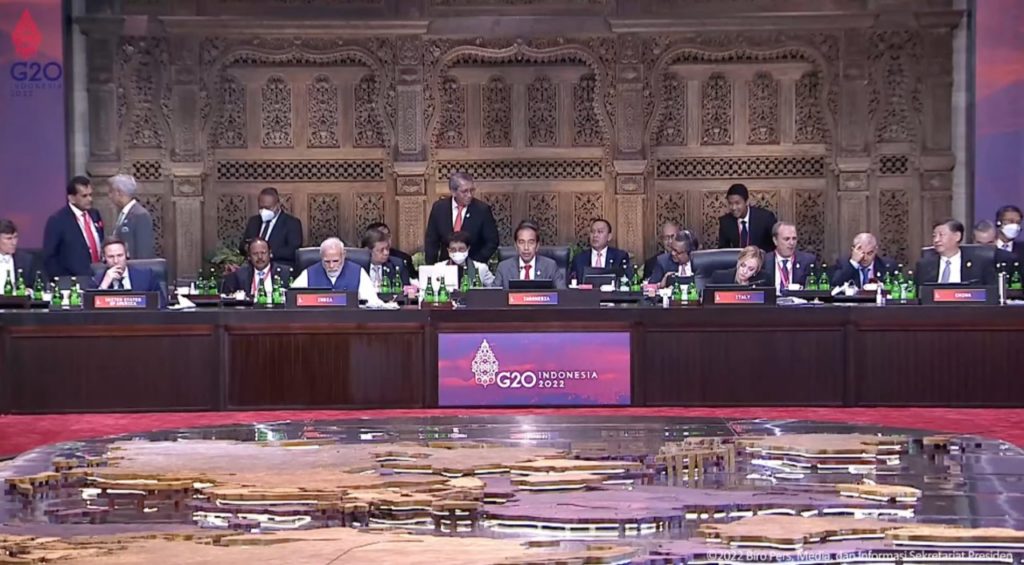 President Joko "Jokowi" Widodo Wednesday (11/16) at the Apurva Kempinski Hotel, Bali province, officially closed the series of Indonesia's G20 Presidency.
In his closing remarks, the President asserted that during the presidency, Indonesia has constantly provided best solutions for the world to recover together, recover stronger .
"As this year's G20 presidency, Indonesia has put a lot of efforts to seek solutions during one year of leadership. Alhamdulillah, today we can adopt and ratify the G20 Leaders' Declaration. This is the first declaration that can be realized since February 2022," said the President.
On that occasion, the Head of State also expressed his highest gratitude to all the leaders and delegates in attendance for providing flexibility so the joint declaration could be ratified.
"I also want to offer my highest appreciation to all working groups and engagement groups for their dedication, contribution, thoughts, and contributions to Indonesia's G20 Presidency," he said.
In addition to the declaration, he added, Indonesia's G20 Presidency also produced concrete deliverables which contained a list of cooperation projects for G20 member states and invitations.
"The cooperation projects will help bring G20 closer to the people, ensuring that G20 is beneficial not only for its members but also for the world, and especially for developing countries. Let us recover together, recover stronger," he remarked. (MAY/UN) (RIF/LW)