President Jokowi Inspects ASEAN Summit Venue in Labuan Bajo
By
Office of Assistant to Deputy Cabinet Secretary for State Documents & Translation &nbsp &nbsp
Date
14 Maret 2023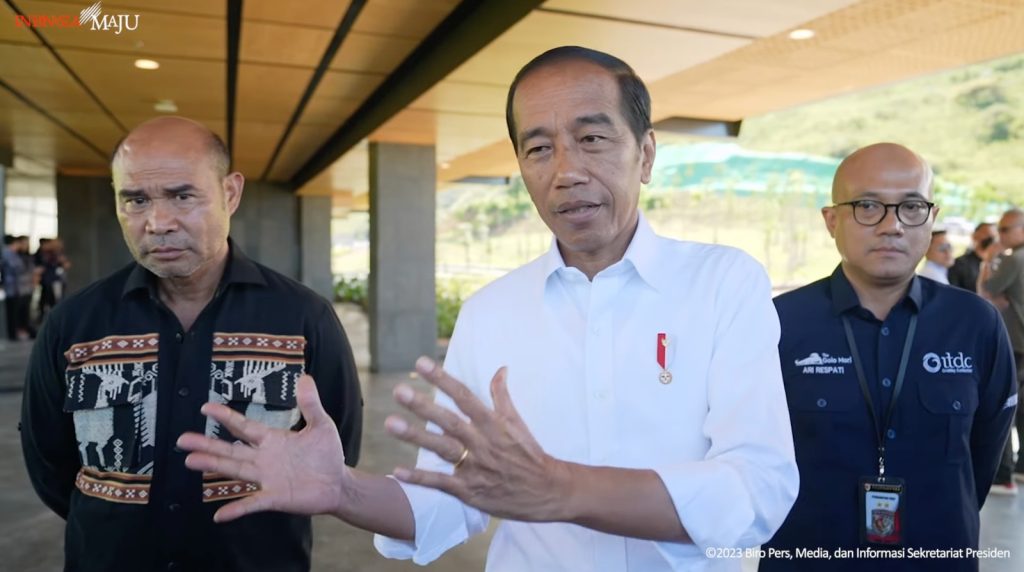 President Joko "Jokowi" Widodo Tuesday (03/14) inspected facilities to be used for the 42nd ASEAN Summit, in Labuan Bajo, West Manggarai regency, East Nusa Tenggara province.
"We want to ensure preparedness towards the ASEAN Summit in May. I noticed that all venues are ready, just need a little touch to complete it," he said.
He went on to that the organization of ASEAN Summit in Labuan Bajo is also intended to support super-priority destination in that region.
"The most important thing is to promote Labuan Bajo as super-priority destination. Golo Mori and Labuan Bajo are scenic places. I think you can see your surroundings, all are very beautiful," he added.
On that occasion, the Head of State affirmed that all ASEAN leaders will attend the Summit. (TGH/UN) (RAS/ MMB)