President Jokowi Inspects Food Prices at Wonokromo Market in Surabaya
By
Office of Assistant to Deputy Cabinet Secretary for State Documents & Translation &nbsp &nbsp
Date
19 Februari 2023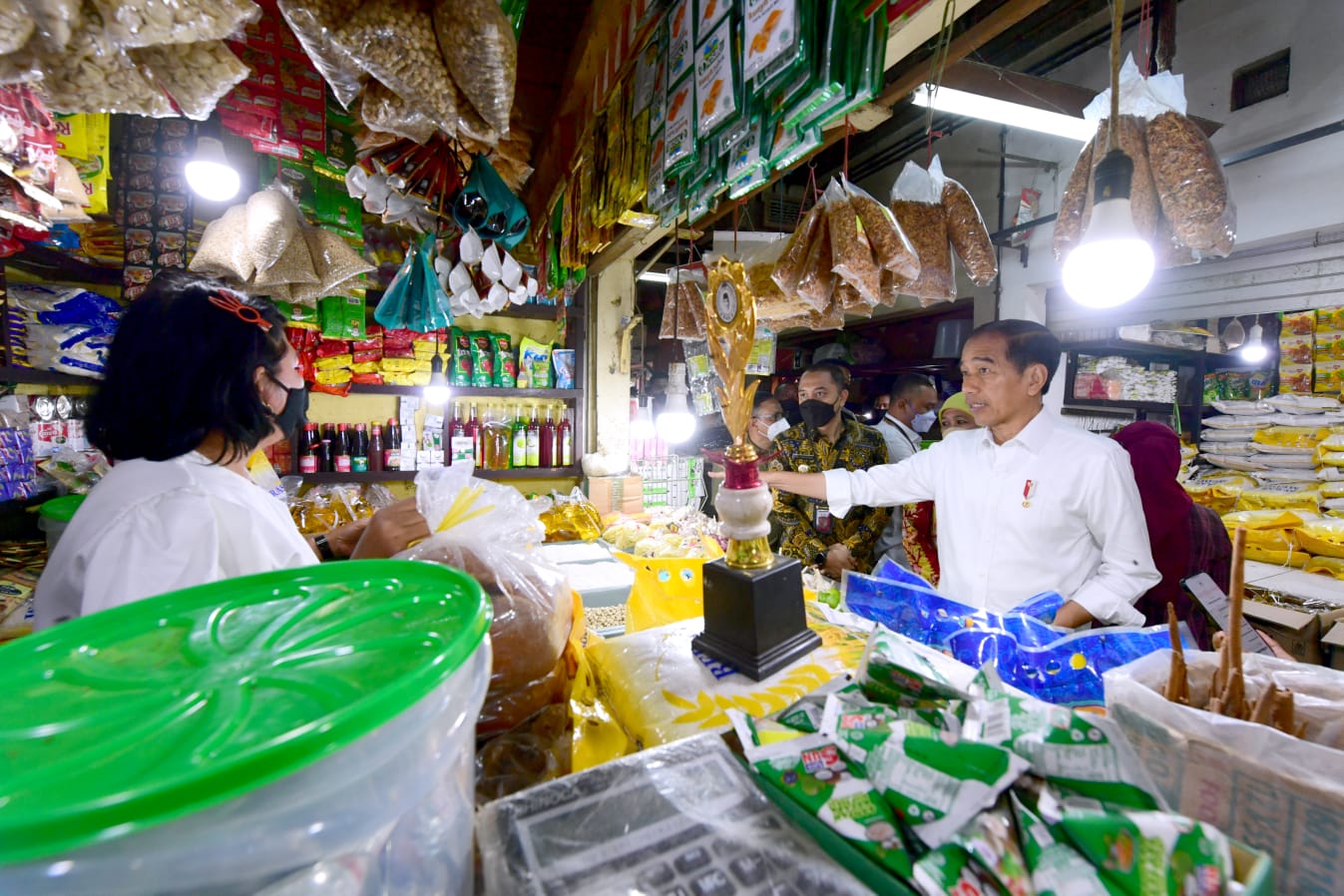 President Joko "Jokowi" Widodo Saturday (02/18) inspected prices of food including rice, cooking oil, egg, and shallot at Wonokromo Market in Surabaya city, East Java province.
"I would like to inspect price of the most important commodity, namely rice. I would like to know whether the market operation of the State Logistics Agency (Bulog) has reached traditional markets, vendors or not. I noticed that the operation is successful, and the price is stable. For five kilograms, it costs Rp44,000. It means that [rice price] is below Rp9,000. I also noticed that the supply at vendors is still abundant," President Jokowi said.
The President went on to say that during late February and early March 2023, some regions will start the grand harvest, while expressing hope that rice stock will continue to increase so it will affect the price at markets.
"In February, the harvest area will reach around one million (hectares) nationally, while in March it will reach more than 1.9 million (hectares). It is my estimation. Thanks to the agricultural production and harvest yield, the stock is abundant. If the stock is huge whereas the demand is constant, the price will automatically go down," President Jokowi added.
On that occasion, the President also said that the supply of cooking oil at Wonokromo Market is adequate with a price of Rp14,000 per liter, while egg and shallot prices slightly decrease.
Furthermore, President Jokowi expressed his hope that stability of food prices in regions can continue to be maintained so that the inflation at regional and national levels can be well handled. (BPMI SETPRES/AIT) (AP/RAS/MMB)