President Jokowi Issues Directives on New Capital
By
Office of Assistant to Deputy Cabinet Secretary for State Documents & Translation &nbsp &nbsp
Date
10 Maret 2022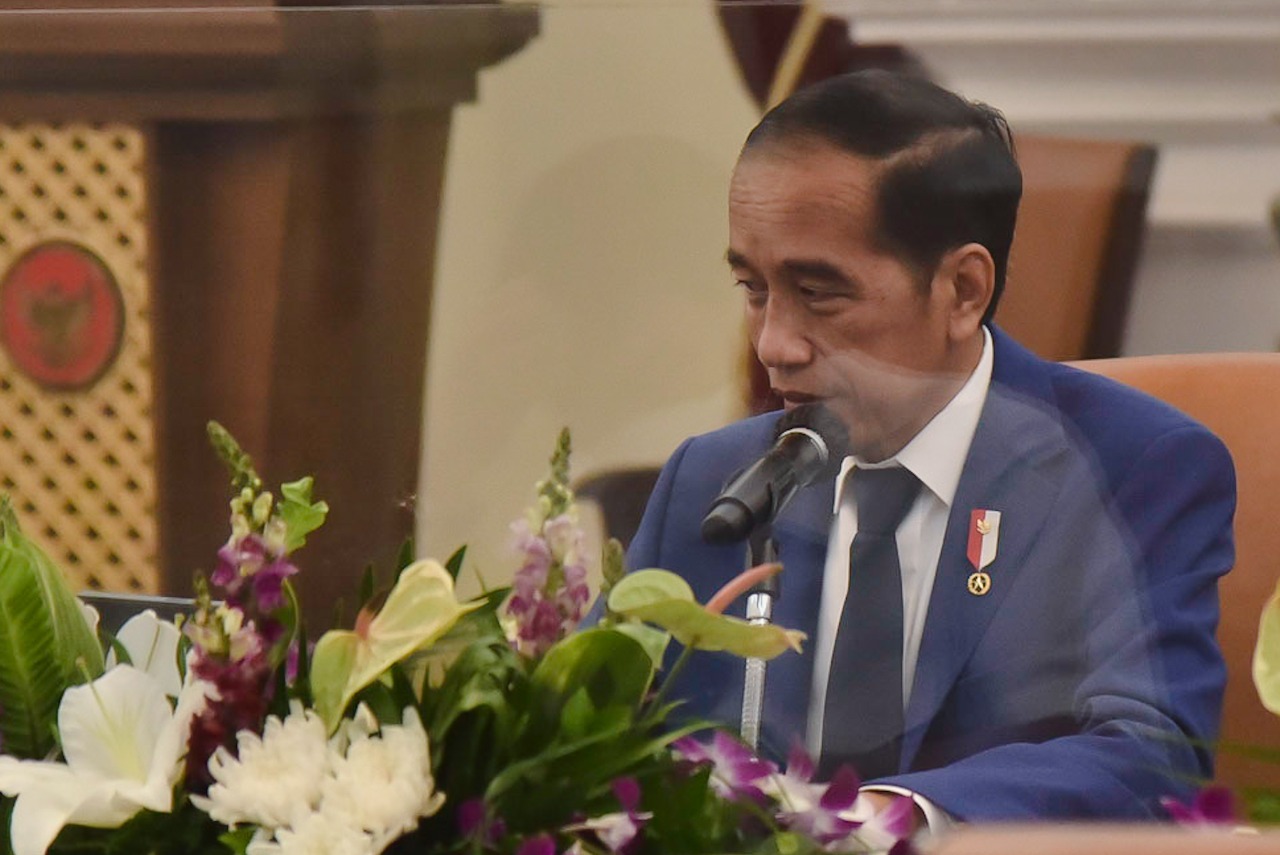 President Joko "Jokowi" Widodo delivered his directives on the development of new capital of Nusantara (IKN), especially on matters related to land and institution.
In his directives, the President ordered Ministry of Agrarian Affairs and Spatial Planning / the National Land Agency (ATR/BPN) to immediately settle the status of land ownership in the IKN Nusantara area.
"Do identify and verify land that may still be owned or controlled by companies or the communities. We must also ensure that land acquisition in the IKN area can only be transferred to institutions that require lands for IKN development," the President said during a limited meeting at Merdeka Palace, Jakarta, Thursday (03/10).
The President also underscored that relevant ministries must not only tighten but also stop the issuance and transfer of land rights in the IKN area. He also ordered Minister of ATR / BPN to consolidate, both regarding ownership and use of land in the area.
"On the spatial plan in the IKN area, speed up the release of forest areas in the IKN area, especially those in government-owned areas," he added.
In addition, the President also ordered his administration to immediately complete the establishment of legislation that is a derivative of IKN Law.
"We hope it will be completed by this March," he said.
President Jokowi also highlighted the acceleration of the establishment of a secretariat as a bureaucratic machine at the IKN to assist the implementation of tasks of the authority, adding that he has also ordered that the local community be involved in the structure of the IKN Authority.
"Complete this at once both in the office and in Balikpapan city," he said.
President Jokowi also underscored that one of the aims of capital relocation is for equitable economic growth.
"Matters related to GDP distribution, inequality between Java island and outside of Java, population density in Java, 56 percent of Indonesia's population live in Java, 58 percent of the GDP comes from Java," he remarked. (BPMI of Presidential Secretariat/UN) (FI/EP)