President Jokowi Meets with US-ABC Delegation
By
Office of Assistant to Deputy Cabinet Secretary for State Documents & Translation &nbsp &nbsp
Date
25 Mei 2023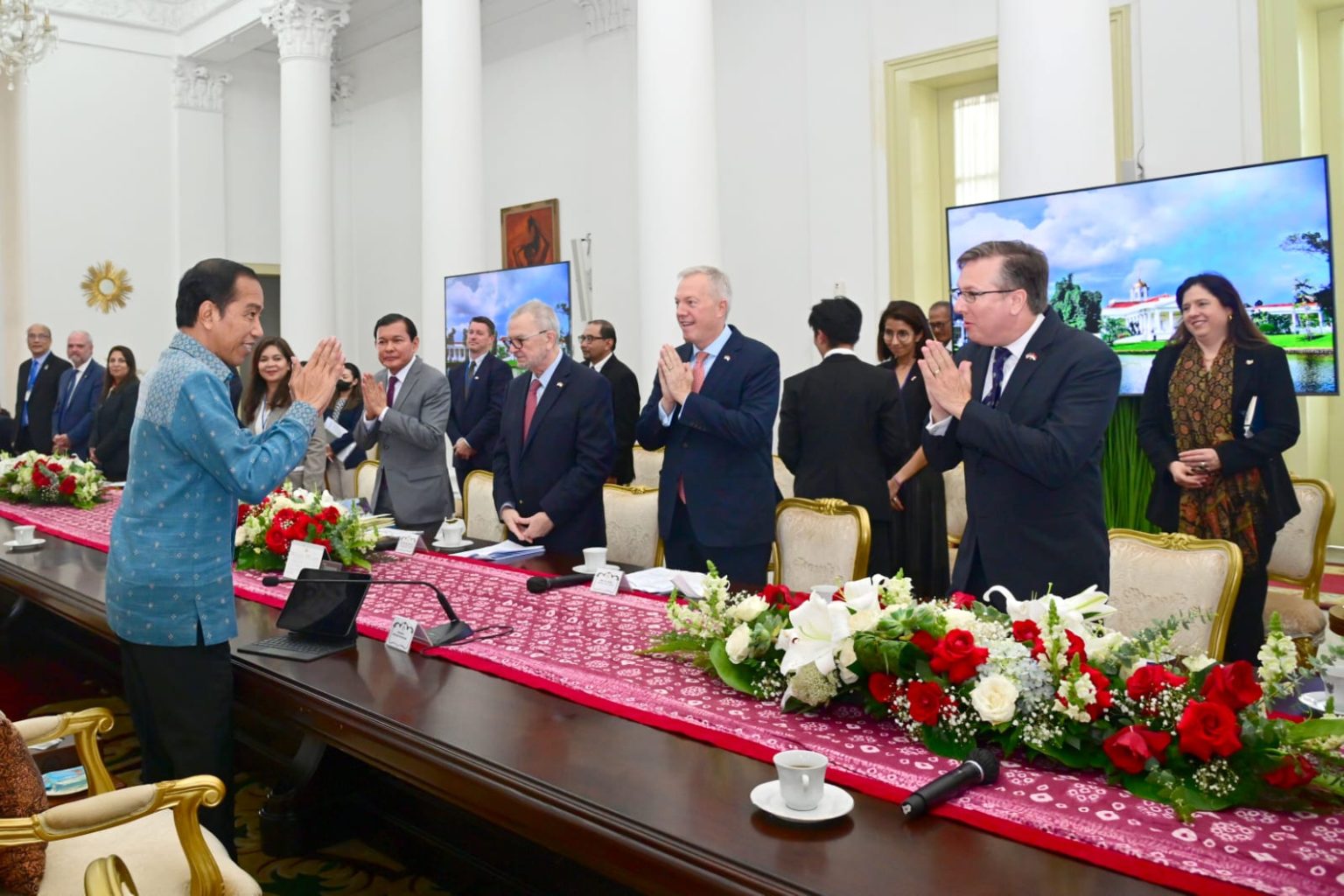 President Jokowi receives the US-ABC delegation at the Bogor Presidential Palace, West Java province, Thursday (05/25). (Photo by: BPMI of Presidential Secretariat/Muchlis Jr)
President Joko "Jokowi" Widodo received the US-ASEAN Business Council (US-ABC) delegation at the Bogor Presidential Palace, West Java province, Thursday (05/25).
According to Minister of Finance Sri Mulyani, the meeting discussed various cooperations in investment sector and trade relations between the United States and Indonesia.
"First, we discussed the way Indonesia can improve the EV ecosystem as Indonesia has huge mineral resources. Second, we discussed how Indonesia can obtain access to enter the US' EV market and how we can improve our role and ability to attract investment," the Minister said.
According to the Minister, President Jokowi said that the Government would continue to carry out economic transformation and to support energy transition as well as the development of the Nusantara Capital (IKN).
"Now, our concern is on climate change making carbon capture technology important. The Government will continue to support policies for energy self-sufficiency and resilience in Indonesia and at the same time also comply with climate change commitments of Indonesia," the Minister said.
In relation to the digital economy, the Minister said that the Indonesian Government will continue to improve communication on trade patterns, ranging from services to security.
Furthermore, the Minister said, President Jokowi highlighted that Indonesia as a country at the center of geopolitical upheaval needs to carry out global collaboration and cooperation with all parties.
"This is in accordance with our goal to further improve our economy, our economic independence, and at the same time cooperation among various countries in the world," the Minister said. (BPMI of Presidential Secretariat/AIT) (FI/MMB)