President Jokowi Monitors Food Prices at S. Sulawesi's Tramo Market
By
Office of Assistant to Deputy Cabinet Secretary for State Documents & Translation &nbsp &nbsp
Date
29 Maret 2023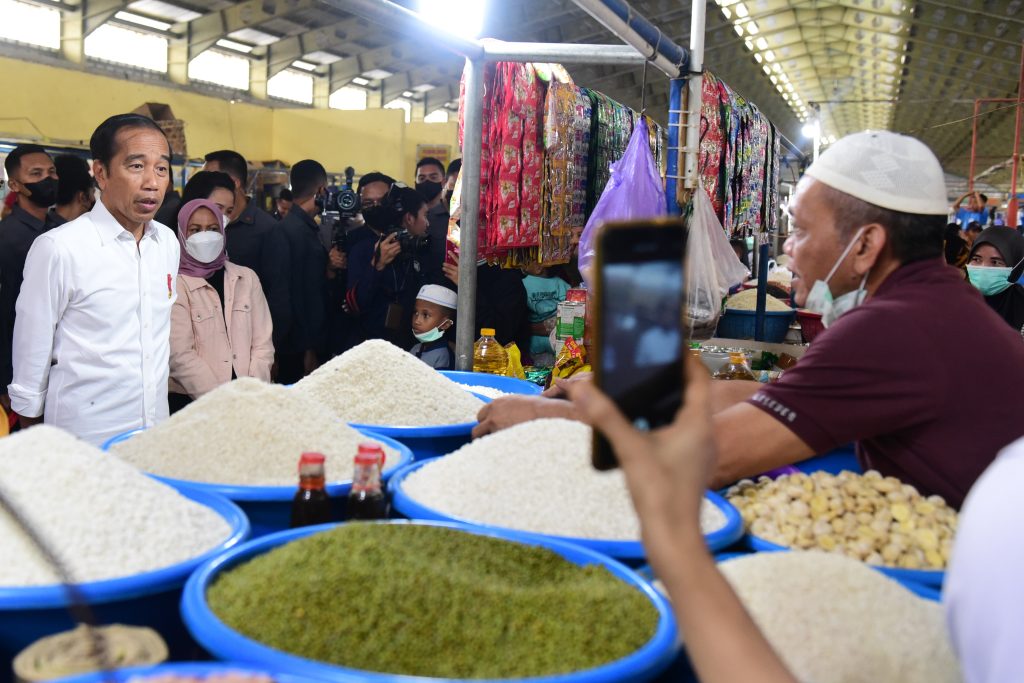 President Jokowi monitored staple food prices at Tramo Market, Maros regency, South Sulawesi province, on Wednesday (03/29).
"I am here in a market in Maros [regency] to monitor price of rice considering South Sulawesi is one of producers of rice; Maros regency is also a rice producer," the President told reporters after the visit.
According to him, rice price has remained stable in Tramo Market and the price is expected to go down as great harvest is coming.
"The price is at Rp10,500; it indeed declined but I think if we have abundant harvest of rice, the price should be lower than that. Therefore, people can buy it at a more affordable price," he said.
The Head of State also monitored the prices of other staple foods such as shallot, garlic, chili, and cooking oil. The prices of shallot and garlic have remained stable while chili is cheaper than that in Java island.
"I notice that the price of chili in Java is around Rp90 thousands, Rp80 thousands [per kg], but the price here is still at Rp40 thousand," he said.
On cooking oil, he emphasized that cooking oil is in short supply. For that reason, he ordered his Cabinet to increase the supply of government-sponsored cooking oil Minyakita to Maros market.
President Jokowi also reminded related agencies to ensure the availability of staple food for the upcoming Eid al-Fitr in order to keep inflation under control.
"I want to ensure that the inflation is kept under control. If there is a hike in prices of one or two commodities ahead of Eid al-Fitr, it is normal. However, we must ensure the availability of the supply," he concluded. (MAY/UN)(RAS/LW)