President Jokowi Places Youth in Front Line towards Advanced Indonesia
By
Office of Assistant to Deputy Cabinet Secretary for State Documents & Translation &nbsp &nbsp
Date
27 Februari 2021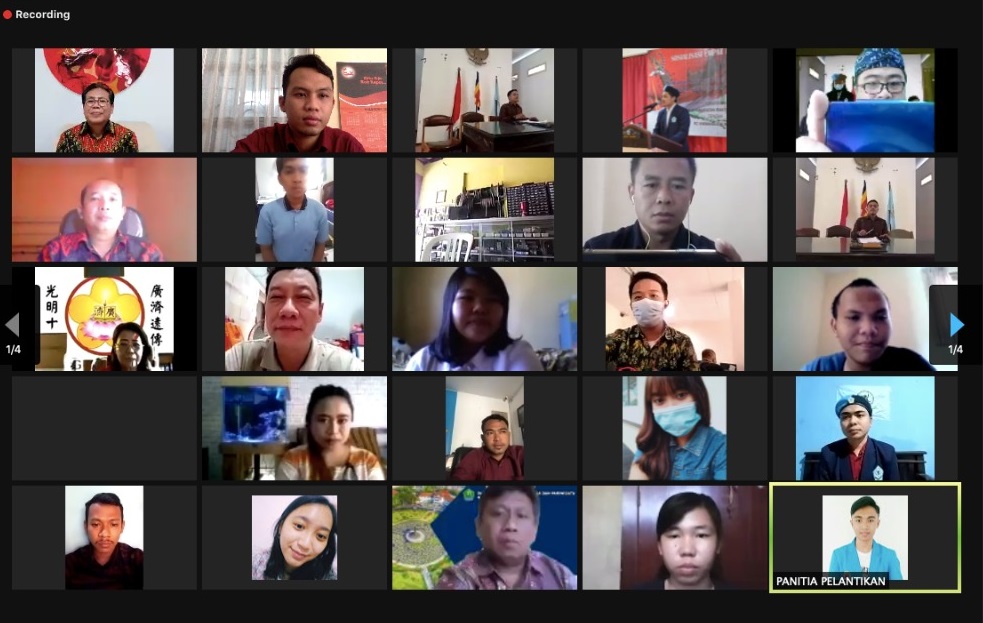 Presidential Spokesperson and Special Staffer on Communication, Fadjroel Rachman, said that the youth is in the front line of development towards an Advanced Indonesia.
"President Joko "Jokowi" Widodo placed the youth in the front line in developing the country and in fighting against COVID-19 pandemic. Roles of the youth are unquestionable since our struggle to gain independence," he said in his keynote speech at the 9th Inauguration Session of Members of the Indonesian Buddhist Students Association (Hikmahbudhi), virtually held from Malang, Saturday (27/2).
He went on to say that the Youth Pledge in 1928 is a historical moment that must be emulated in manifesting advanced Indonesia. The event was an example of interethnic and interfaith collaboration in the spirit of nationalism.
"After the Youth Pledge, the roles of the youth in preserving unity in diversity to realize a noble desire of the Indonesians, as mandated by the 1945 Constitution, should not be questioned anymore," he said.
In the effort to equip the youth, he added, President Jokowi is prioritizing human resource development in his second term. This effort also aimed at anticipating demographic bonus and at improving Indonesian human resources capacity to be able to compete with other countries.
On that regard, Fadjroel encouraged the young generation particularly members of Hikmahbudhi to make preparation to face global competition.
"Always tell yourself to become the best because you have to compete in national and global stages. Utilize scholarships provided by the Government," he stated.
According to the Presidential Spokesperson, there are two factors that determine the success, namely passion and resilience. Passion, he said, will enable you to enjoy your work as much as you are enjoying your hobby. Meanwhile, resilience means strong and tough capacity to face any challenges.
On that occasion, he also called on all Hikmahbudhi members to support the ongoing vaccination program as the Government's effort to curb COVID-19 pandemic.
"I expect the Hikmahbudhi to be involved in disseminating information regarding the importance of vaccination to the public," he concluded.  (TGH/UN) (RAS/LW)