President Jokowi Pushes PT Timah to Replicate Nickel Downstreaming Process
By
Office of Assistant to Deputy Cabinet Secretary for State Documents & Translation &nbsp &nbsp
Date
20 Oktober 2022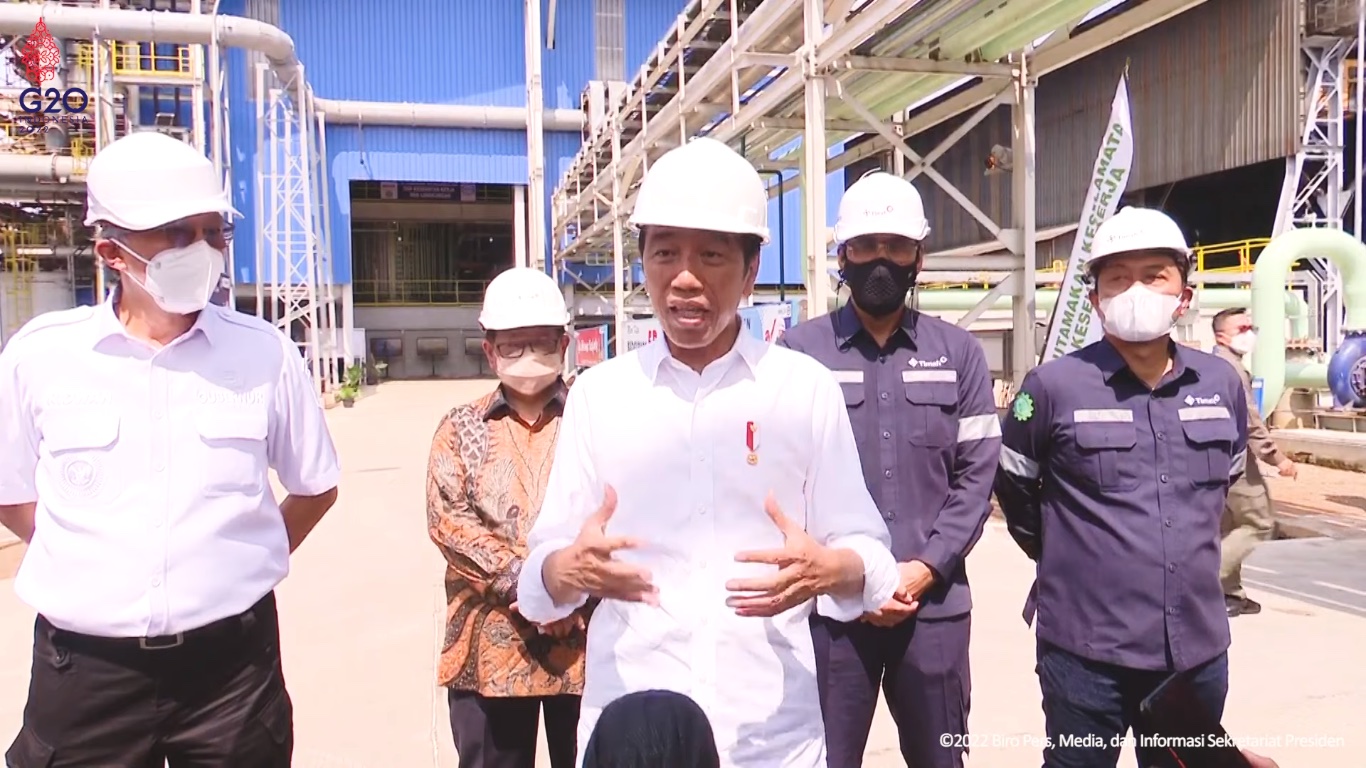 Tin metal downstreaming should be carried out in the same manner as nickel downstreaming, according to President Joko "Jokowi" Widodo.
President Jokowi made the statement on Thursday (10/20) after inspecting the construction of Ausmelt Top Submerged Lance (TSL) of state-owned tin mining company PT Timah Tbk in West Bangka regency, Bangka Belitung islands.
"This [process] will be completed in November and we hope that tin metal downstreaming movement will be conducted in the same manner as nickel downstreaming," the President said.
The President also stated that the construction of the new PT Timah smelter demonstrates the seriousness in tin downstreaming.
"Nickel is already done, so we will also start downstreaming of tin, bauxite, and others," he added while expressing hope that the tin downstreaming process will run smoothly, adding value to the domestic industry and creating job opportunities.
"It will increase added value in the country and create as many job opportunities as possible," he said.
Concerning the suspension of tin exports, the President stated that the Government is still calculating and ensuring smelter readiness.
"We are still calculating it. Later, when the calculation has been made and completed, I will announce it. It can stop, for example, next year or this year. However, I believe we must calculate everything, including the readiness of smelters, both state-owned and private," he concluded. (DND/UN) (YC/DH)