President Jokowi Signs PR No 7/2019 on Work-related Diseases
By
Office of Assistant to Deputy Cabinet Secretary for State Documents & Translation &nbsp &nbsp
Date
26 Februari 2019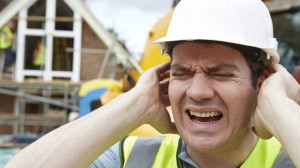 In a bid to implement provisions in Article 48 paragraph (3) of Government Regulation Number 44 of 2015 on Organization of Occupational Accident Insurance and Death Benefits, President Joko "Jokowi" Widodo on 25 January 2019, signed Presidential Regulation Number 7 of 2019 on Work-related Diseases.
"Work-related Diseases mean diseases contracted primarily from work activities and/or work environment." Article 1 paragraph (1) of the Presidential Regulation reads.
According to the Regulation, a worker diagnosed with Work-related Disease and it is proved by a diagnosis letter from a doctor have the right to claim Occupational Accident Insurance though his/her employment has terminated.
Based on this Regulation, rights on Occupational Accident Insurance as intended will be given if the Work-related Disease is diagnosed within a period of no longer than 3 (three) years after the termination of employment.
Work-related Diseases as intended include: a. diseases contracted as a result of an exposure from work activities; b. target organ damage; c. occupational cancer; and d. other specific diseases.
"Types of Work-related Diseases as intended are attached as an integral part of this Presidential Regulation," Article 2 paragraph (2) reads.
In the event that there are diseases that have not yet been listed in the appendix as intended, the new diseases must directly related with exposure experienced by workers.
The aforementioned diseases must be scientifically proven by using the right method carried out by doctors or specialists who are qualified in the field of occupational health.
"Types of Work-related Diseases are stipulated by a Presidential Decree," Article 4 paragraph (4) reads.
Any disease diagnosed as Work-related Disease will be recorded and reported for the sake of national data collection.
With this Presidential Regulation having taken effect, Presidential Decree Number 22 of 1993 on Disease Contracted as Result of Employement shall be revoked and declared null and void.
"This Presidential Regulation shall apply as of the date of its promulgation," Article 7 of Presidential Regulation Number 7 of 2019 which is stipulated by Minister of Law and Human Rights Yasonna H. Laoly on 29 January 2019 reads. (Pusdatin/ES)
Translated by : Rany Anjany Subachrum
Edited by : Mia Medyana