President Jokowi Tells Cabinet to Remain Vigilant Against Inflation, Price Hike
By
Office of Assistant to Deputy Cabinet Secretary for State Documents & Translation &nbsp &nbsp
Date
30 Januari 2023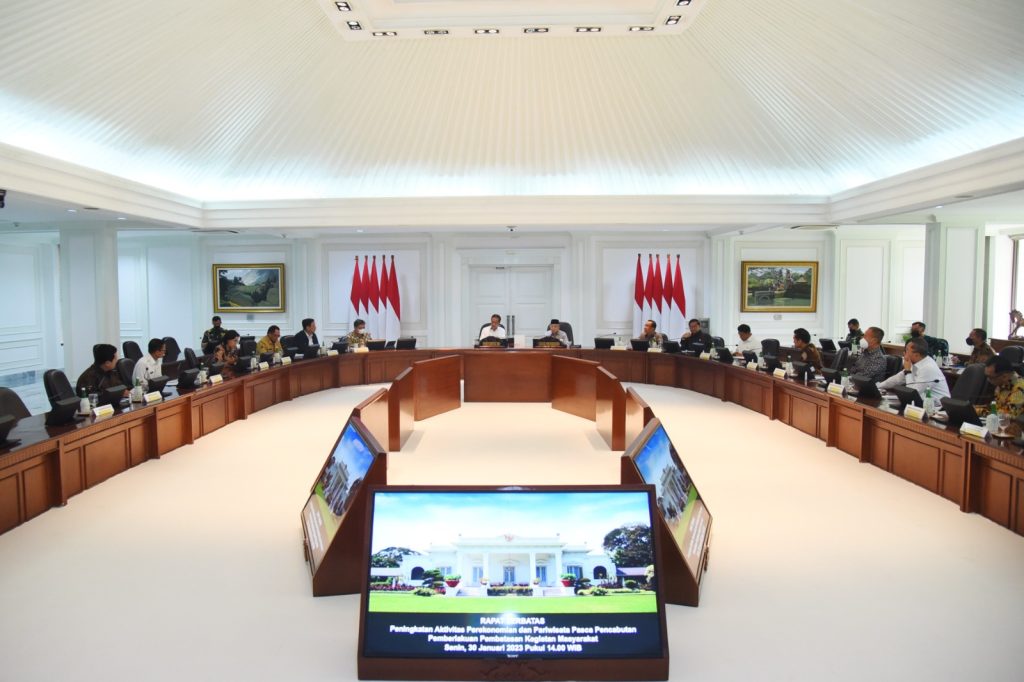 President Joko "Jokowi" Widodo Monday (01/30) told his Cabinet to remain vigilant against inflation and increase in goods and service prices.
"First, [the price of] rice. Second, [the price] of cooking oil. They must be properly monitored," President Jokowi said at Presidential office in Jakarta during the limited meeting on Acceleration of Economic Activities and Tourism after PPKM Policy Revocation.
On investment, the President went on to say that innovation and promotion related the Government's measures to boost investment in the country must be carried out.
On tourism, President Jokowi added that the growth of tourism can be seen in several regions.
"On the ground, I noticed that Manado has started to welcome tourists. In Bali, flights have started to bring in both international and domestic tourists," he remarked. (TGH/UN) (AP/EP)