President Jokowi to Inaugurate Indonesian Islamic Museum in Jombang
By
Office of Assistant to Deputy Cabinet Secretary for State Documents & Translation &nbsp &nbsp
Date
18 Desember 2018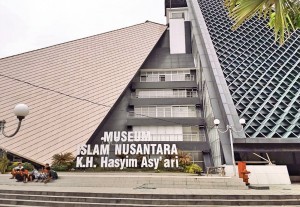 President Joko "Jokowi" Widodo on Tuesday (18/12) is going to inaugurate the Indonesian Islamic Museum, located close to Tebuireng Islamic Boarding School, Jombang Regency, East Java.
Caretaker of Tebuireng Islamic Boarding School, KH. Salahudin Wahid, explained that the construction of the museum was funded by the State Budget amounting to Rp 30 billion, through Ministry of Education and Culture.
"The museum is a form of respect for Islamic scholars who had contributed to the struggle for Indonesian independence," Salahudin said.
The museum preserves many historical objects about the development of Islam in Indonesia, such as books and other objects, he said, adding that the museum will also be expected to become a source of reference material about Islam in Indonesia.
For the record, besides inaugurating the Indonesian Islamic Museum, President Jokowi is also scheduled to visit the Darul Ulum Islamic Boarding School, the Bahrul Ulum Islamic Boarding School and the Mambaul Maarif Islamic Boarding School during his working visit in Jombang. (ANT / ES)
Translated by: Estu Widyamurti
Edited by: Mia Medyana