President Jokowi Upbeat About Economic Recovery As PEN Policy Begins Show Positive Outcomes
By
Office of Assistant to Deputy Cabinet Secretary for State Documents & Translation &nbsp &nbsp
Date
22 Desember 2020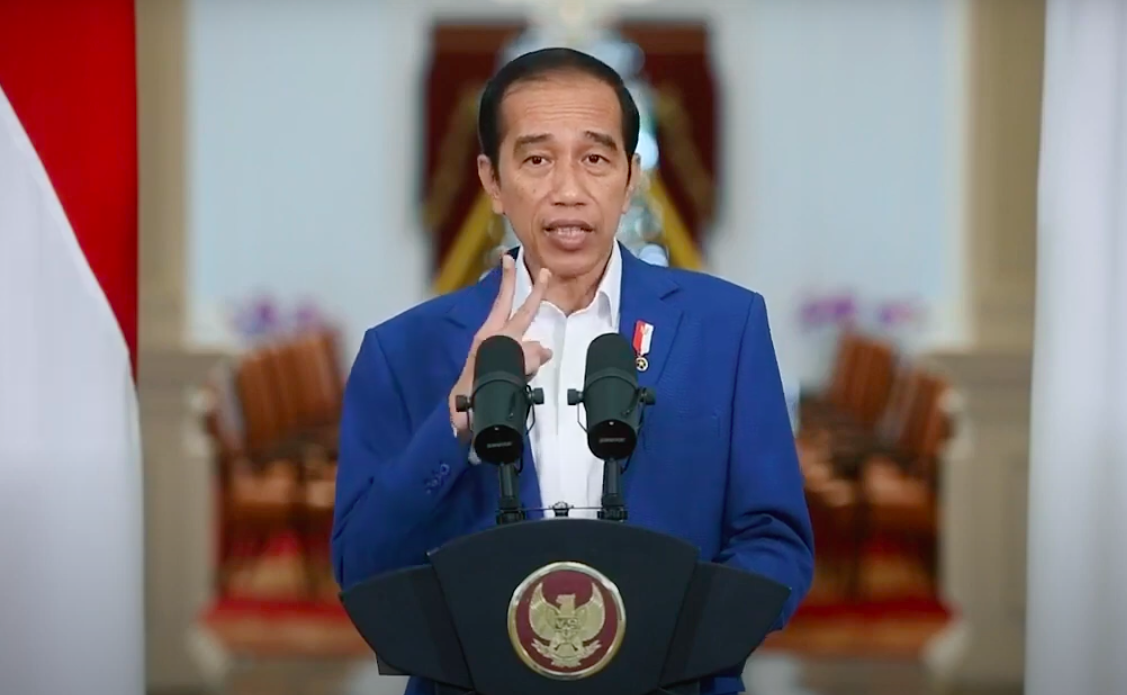 Following economic contraction due to the COVID-19 pandemic, the Government has issued a number of measures for the National Economic Recovery (PEN).
As a result, Indonesia's economy in the third quarter this year recorded an improvement to minus 3.49 percent from 2.97 and minus 5.32 in the first and second quarter, respectively.
"Consistently, economic recovery policy that we are implementing has begun to show positive outcomes. With this improvement trend, we hope our future economic condition will improve," said President Joko "Jokowi" Widodo in a virtual Indonesian Economic Outlook National Dialogue, Tuesday (22/12).
At the end of this year, he added, the recovery in export has also begun to improve.
"What's more, we also obtain the GSP (Generalized System of Preferences) facilities from the US again and this will boost our export performance," he said.
Furthermore, the President pointed out that amid the pandemic, the country must be able to move quickly and strengthen cooperation and work together to deal with COVID-19 and to rebuild the national economy.
"I'm optimistic that we'll rebound. Our economy will return to normal," he said.
The Head of State further mentioned that the Government will continue the policies that have been running well in 2020 for next year, especially in the field of health and community economic recovery through social protection assistance.
The Government will also immediately implement the national vaccination program free of charge for all Indonesians starting early next year, he added.
"With this vaccination program, we hope public trust in handling COVID-19 will be stronger and create a sense of security in the communities so economic recovery is expected to run more quickly," he said.
The Government, he continued, will also launch a Sovereign Wealth Fund or Investment Management Institution (LPI) or INA (Indonesia Investment Authority) next year, which constitutes a new source of development financing that is not loan-based but in the form of equity participation.
Several countries have currently expressed their interests in INA, including the US, Japan, United Arab Emirates, Saudi Arabia, and Canada, he added.
"This will nourish our economy and rejuvenate our SOEs, especially in infrastructure and energy sectors," he said. (FID/UN) (MUR/EP)