Presidential Palace Construction in New Capital is on Track: President Jokowi
By
Office of Assistant to Deputy Cabinet Secretary for State Documents & Translation &nbsp &nbsp
Date
22 September 2023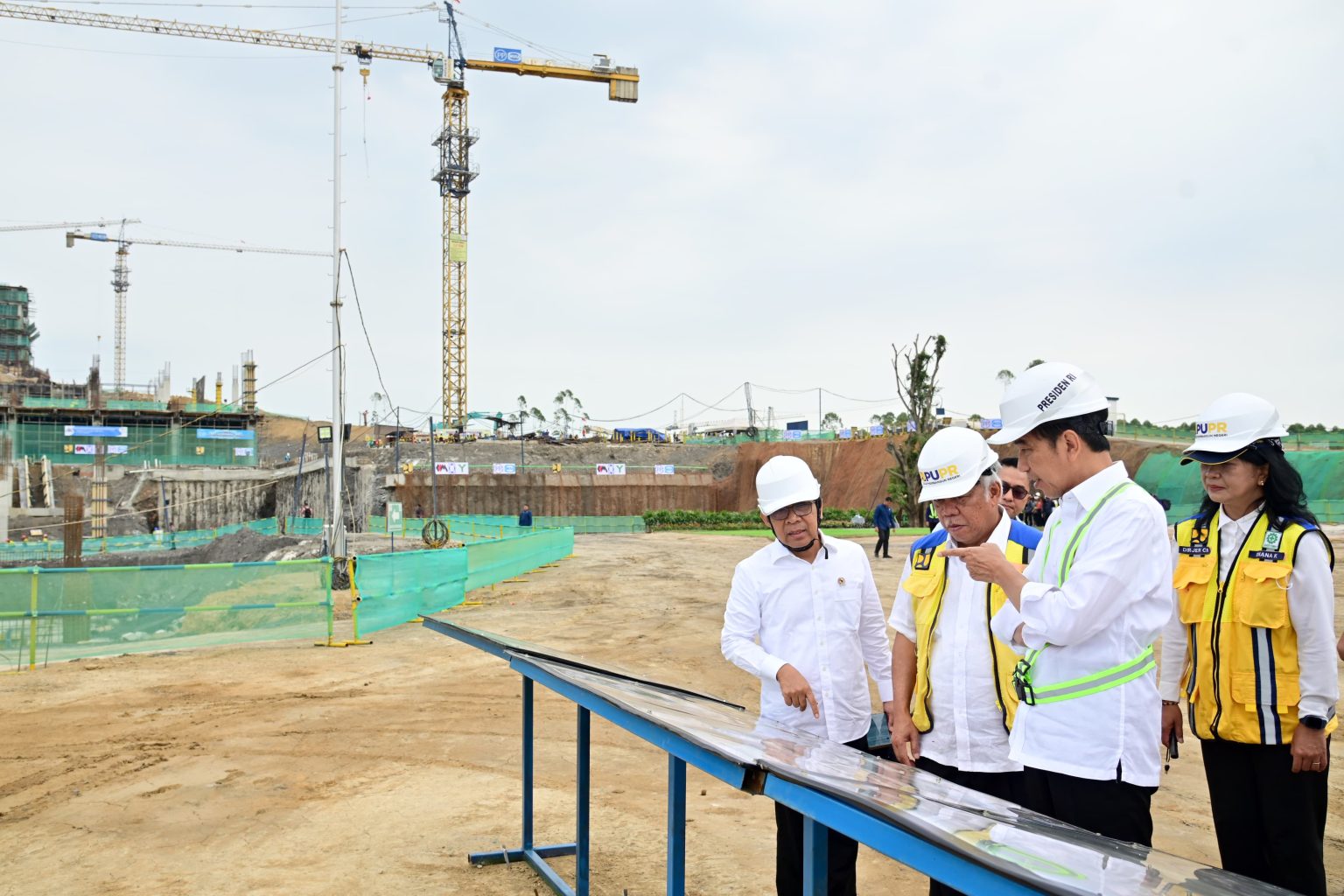 President Joko "Jokowi" Widodo Friday (09/22) said that construction progress of Presidential Palace in Indonesia's new capital of Nusantara (IKN) is on track.
"Based on the schedule and target [date], I think the construction is on track," President Jokowi said during his visit to the new capital in North Penajam Paser regency, East Kalimantan province.
According to the President, the Government finds no difficulty in allocating the budget for constructing basic infrastructures in the new capital, particularly the palace and ministry offices.
He added that the Government will continue encouraging private and business sectors to boost development of various infrastructures in the country, including universities, hospitals, shopping centers, and restaurants.
"We will promote them to draw crowd that will enliven Nusantara," he said.
On that occasion, President Jokowi also planted Banyan tree (ficus benjamina) in Nusantara Presidential Palace area as the symbol of divinity.
He expressed hope that endemic plant species of Kalimantan and red and white flowers can be planted in the Presidential Palace so it would be ready for next year's ceremony for Independence Day.
The President added that Presidential Palace of the Nusantara Capital grounds is twice the size of the palace in Jakarta and can accommodate 8,000 people for ceremony. (BPMI of Presidential Secretariat/UN) (RAS/EP)