Ramadan Starts on Tuesday: Gov't
By
Office of Assistant to Deputy Cabinet Secretary for State Documents & Translation &nbsp &nbsp
Date
12 April 2021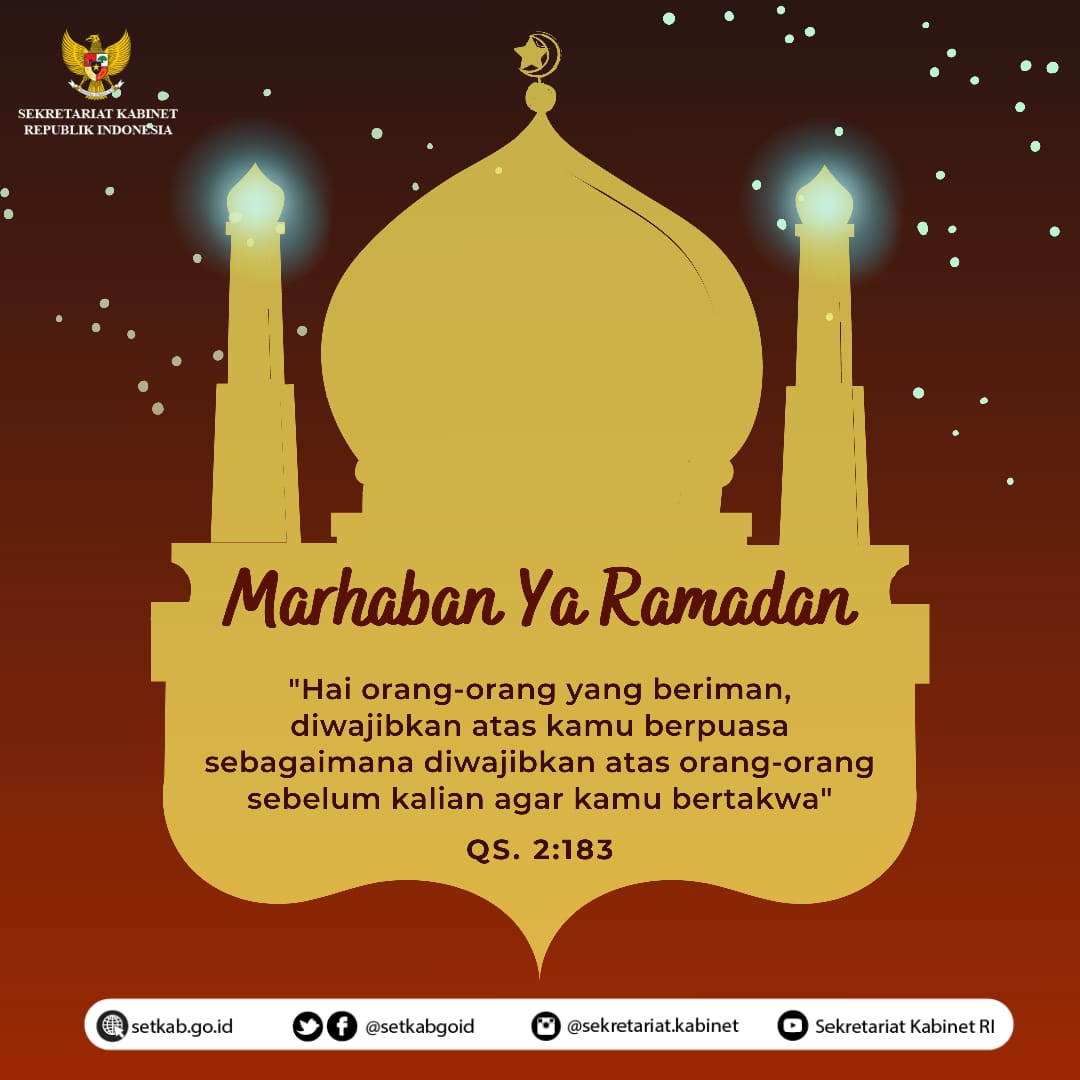 The Government has announced that the first day of this year's fasting month of Ramadan falls on Tuesday (13/4).
"During the isbat Meeting, we have received report that 13 officers have testified under oath that they saw the new moon. Thus, without dissenting opinion, we have agreed that 1 Ramadan 1442 Hijri will fall tomorrow 13 April 2021," Minister of Religious Affairs Yaqut Cholil Qoumas said on Monday (12/4), referring to the annual meeting attended by the Government, Islamic organizations, the Indonesian Ulema Council (MUI), and representatives of friendly countries to determine the first day of Ramadan, Eid al-Fitr or Eid al-Adha.
On that occasion, the Minister sent best wishes to all Muslims observing Ramadan tomorrow. He also called on the Muslims to establish conducive environment during Ramadan.
"Let us create a solemn and religious Ramadan and restrain ourselves from doing anything that keeps us away from the wisdom of Ramadan," he said.
According to the Minister, he has issued prayer and worship guidelines for Muslims during Ramadan and Eid al-Fitr that must adhere to health protocols to curb the spread of COVID-19.
"During the month of Ramadan, there will be restriction to perform tarawih (evening Ramadan prayer), itikaf (seclusion in a mosque), kultum (seven-minute sermon), and other prayers at green and yellow zones based on the health protocols," he said adding that prayers and worship performed in a congregation have been prohibited in red and orange zones.
The Government also advised Muslims to perform prayers at home. That way, they can protect others and perform prayers without worrying the risk of being infected by the virus. (UN) (RAS/MUR)