Regional Governments Must Complete Requirements for PSBB: COVID-19 Task Force
By
Office of Assistant to Deputy Cabinet Secretary for State Documents & Translation &nbsp &nbsp
Date
13 April 2020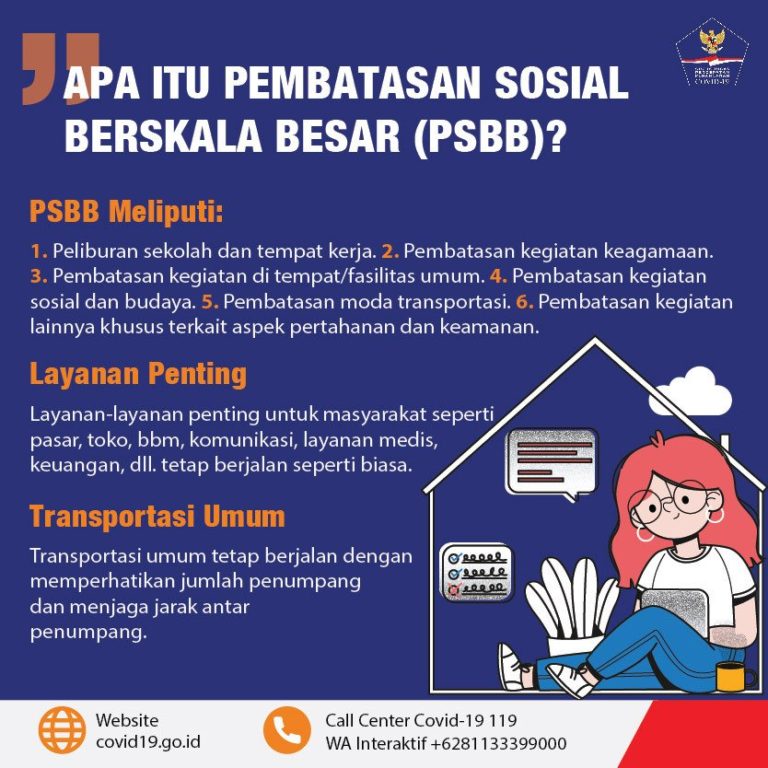 Regional governments must complete all requirements needed for submitting the proposal to implement Large-Scale Social Restrictions (locally known as PSBB), according to Head of the National Disaster Management Agency (BNPB) Doni Monardo who is also a chairperson of the COVID-19 Task Force
"Several regional governments have submitted proposal for Large-Scale Social Restrictions but they do not provide enough budget for the implementation," Doni said in an online press conference, Monday (13/4).
According to Doni, the proposals were not rejected but were sent back to the regional governments to be completed.
He went on to say that several regional governments' proposal for PSBB have been approved, including those proposed by Jakarta Special Capital Region, Banten Province (South Tangerang, Tangerang City and Tangerang Regency), Pekanbaru Regency, Pekanbaru City and West Java Province (Bogor Regency, Bogor City, Depok City, Bekasi City and Bekasi Regency).
Doni also said that Ministry of State-Owned Enterprises had obtained 18 units of PCR (Polymerase Chain Reaction) test kits.
The COVID-19 Task Force, he added, has received requests from the private sector, in collaboration with State-Owned Enterprises and supported by Minister of Health, to work with Beijing Institute to increase the capacity of PCR test in Indonesia.
Doni further said that Minister of Agriculture has also ensured availability of food supply for the next 3-4 months. "The President has said that prices of several basic necessities remain stable," Doni said. (MAY/EN)
Translated by: Ridwan Ibadurrohman
Reviewed by: Muhammad Ersan Pamungkas