Saudi Arabia Provides Financial Compensation for Makkah Crane Collapse Victims
By
Office of Assistant to Deputy Cabinet Secretary for State Documents & Translation &nbsp &nbsp
Date
2 September 2019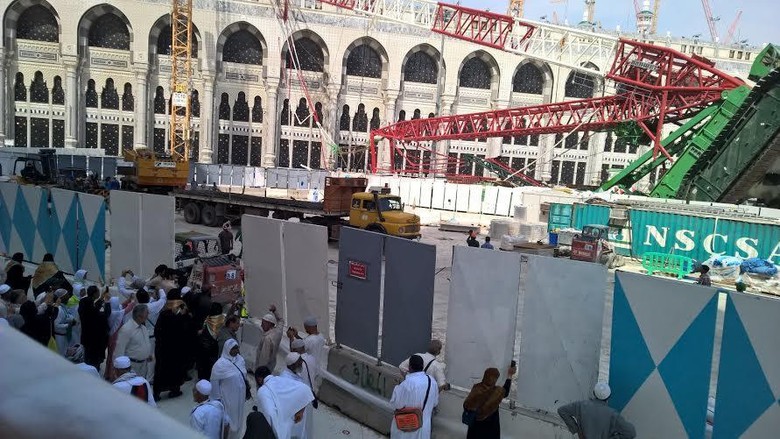 The Kingdom of Saudi Arabia has granted compensation worth US$ 6.133 million for the victims of Makkah crane collapse, that happened11 September 2015.
The compensation provided by the Kingdom is divided into two categories: the families of the deceased victims and injured victims who suffer from permanent disability will receive 1 million SAR or about Rp3.5 billion, whereas the victims with severe and minor injuries will receive 500 thousand SAR or around Rp1.75 billion.
The Indonesian Ambassador to Saudi Arabia Agus Maftuh Abegebriel confirmed that the compensation check from the Kingdom has been received by the Indonesian Embassy in Riyadh at the end of last month.
"The legal counsel to Deputy Ministry for Consular Affairs of Saudi Arabian Foreign Affairs Ministry Mohammad Alshammeri handed over the check to the Citizens Protection Coordinator of the Indonesian Embassy Radeh Ahmad Arie at the Saudi's Ministry of Foreign Affairs Office in Riyadh," Agus Maftuh said.
For the record, the incident that took place in the Holy city of Makkah killed more than 100 people and injured approximately 200 people. The crane collapsed due to high winds and thunderstorms that hit the city. (ANT)
Translated by: Galuh Wicaksono
Edited by: Mia Medyana