SOE Ministry: State-Owned Oil and Gas Holding Company Almost Ready
By
Office of Assistant to Deputy Cabinet Secretary for State Documents & Translation &nbsp &nbsp
Date
26 Maret 2018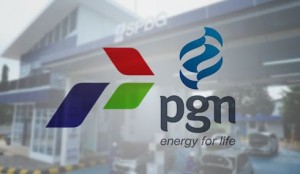 Deputy to Minister of State-owned Enterprises for Mining, Strategic Industries and Media Affairs Fajar Harry Sampurno said that since the Government has signed Government Regulation Number 6 of 2018 on State Capital Injection of the Government of Indonesia to PT Pertamina, the process of establishing state-owned oil and gas Holding Company will soon be finalized.
"Ministry of SOEs is waiting for Decree of Minister of Finance on the value of the Government's shares at PGN to be transferred to Pertamina," Harry said in Jakarta on Tuesday (20/3), adding that Ministry of SOEs has sent a letter to Ministry of Finance. "God willing, this week the decree will be ready, then Pertamina can hold a General Meeting of Shareholders," he said.

For the record, the Government has provided state capital injection to PT Pertamina by transferring all Series B shares owned by the Indonesian Government at PT Perusahaan Gas Negara Tbk to PT Pertamina to strengthen the capital structure and improve business capacity of the company. The Government Regulation was signed by President Joko "Jokowi" Widodo on February 28, 2018.
Fajar further said that since January 2018 Pertamina and PGN have started an operational integration, starting from mapping the operation of gas pipelines. At the same time, Ministry of SEOs continues to transform Pertamina to become a holding company. "The change in nomenclature of Pertamina's Board of Directors is also part of the whole process. Minister of SOEs wants Directors that are focused on serving the people as well as in facing tougher competition," Harry explained.
Harry also said that Oil and Gas SOEs Holding follows the holding of mining SOEs that was established by the end of 2017 and will be followed by four other SOEs holdings. He further said that establishing holding company gives many advantages, including strengthening SOEs to face competition.
"As soon as the mining holding company is established, for the first time in the history of Indonesia, our confidence level is very high. We dare to say that we are ready to buy Freeport shares," Harry noted.
According to Harry, the establishment of oil and gas SOEs holding is in line with President Jokowi's directive on October 2015 in a meeting with SOEs President Directors at the State Palace. The President hopes that Indonesia's SOEs can become large, flexible and powerful companies and to achieve this goal, the President has ordered SEOs directors to strengthen SOEs through holding process or joint venture. (Humas Kementerian BUMN/ES) (RI/EP/Naster)