Solo's Airport Train to Begin Operation Next Month
By
Office of Assistant to Deputy Cabinet Secretary for State Documents & Translation &nbsp &nbsp
Date
8 September 2019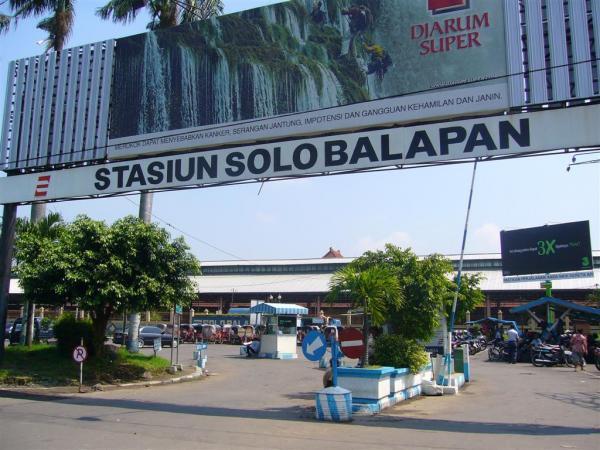 Solo's airport train from Solo's Balapan station to Adi Soemarmo airport – which serves the city – will start operating in October this year, Minister of Transportation Budi Karya Sumadi has announced.
"We are connecting Solo Balapan station with Adi Soemarmo airport, and later with the city of Yogyakarta," Budi said during a Focus Group Discussion with the theme "Transportation Infrastructure for Yogyakarta-Solo-Semarang Connectivity" at Adi Soemarmo airport railway station, Friday (6/9).
The progress of the construction of the airport train, according to him, has reached 96%. "We still have to build one station. We will acquire the land first and begin the construction. It is expected to be finished Just next month," Budi said.
Budi added that it would take up to 20 minutes from Solo Balapan station to Adi Soemarmo airport with a total length of 12.97 kilometers.
There will also be 32 trips per day using 1 train set with an average headway of 63 minutes with the train speeds ranging from 75 km / hour to 80 km / hour, he added.
The Minister added that the train shows Ministry of Transportation's support to boost tourism sector around Yogyakarta-Solo-Semarang areas.
"We believe that economic growth highly depends on investment. Thus, we decided to invest in tourism industry by building airports, roads, trains, ships and others," he said.
Particularly in Yogyakarta-Solo-Semarang areas, the Minister added, the Government has finished building a new airport in Kulonprogo, Yogyakarta and is planning to connect it with other cities, such as Semarang, Solo, Yogyakarta, and Purwokerto to facilitate tourists travel to those cities.
In addition, the Government, he added, also continues to pay attention to the availability of intermodal connectivity, such as in Solo where the Government builds a sky-bridge from Tirtonadi bus terminal and the Solo Balapan train station.
"This is in line with President Joko "Jokowi" Widodo's plan to boost intermodal connectivity. People who travel by bus from Tirtonadi bus terminal can now walk to Balapan train station, and then to the airport," Budi said. (Public Relations of Ministry of Transportation / ES)
Translated by: Estu Widyamurti
Edited by: Muhardi, M. Ersan Pamungkas