State Revenue Increases as Economy Rebuilds
By
Office of Assistant to Deputy Cabinet Secretary for State Documents & Translation &nbsp &nbsp
Date
22 Desember 2021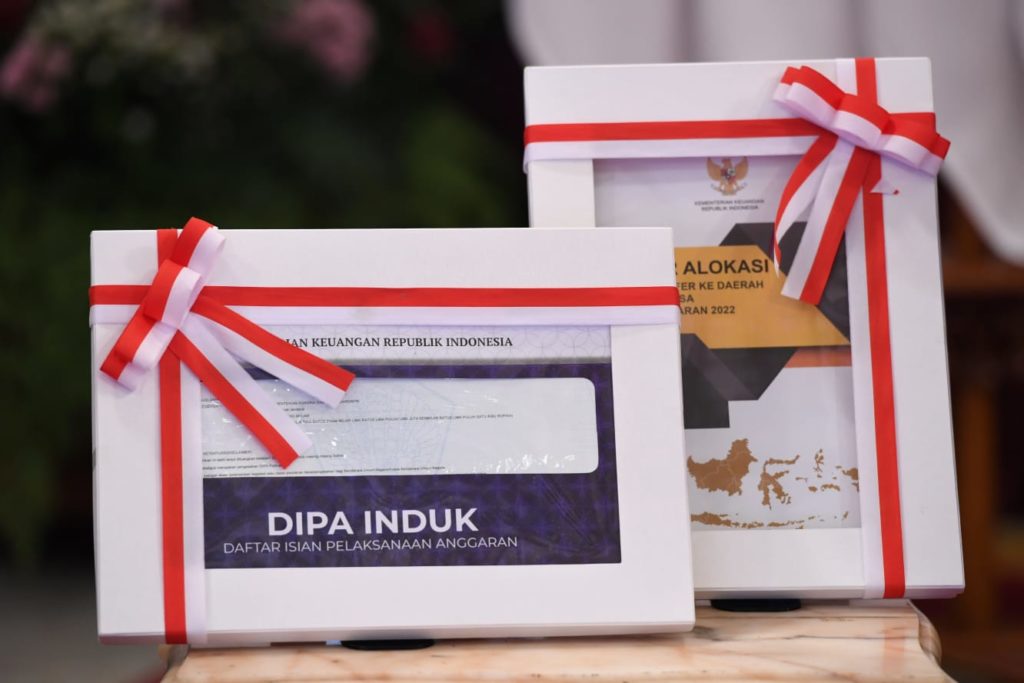 The Government has announced the 2021 state revenue is projected to be on target supported by an increase in tax revenue performance that goes hand in hand with economic recovery. Moreover, it is also supported by a positive increase in realization of customs and excise revenue and non-tax revenue.
For the record, as of November 2021 tax revenue reached Rp1,082.6 trillion or 88 percent of State Budget's target which means it rose 17 percent year-on-year (yoy). This tax revenue consists of the growth of income tax in oil and gas (57.7 percent), income tax in non-oil and gas (12.6 percent), value added tax (19.8 percent), land and building tax (-6.2 percent), and other taxes that improved amounting to 79.7 percent.
According to Minister of Finance Sri Mulyani Indrawati Tuesday (12/21) during the press conference on "APBN Kita" (Out State Budget), the goal achieved is an impact of the economic activities that experience a high strengthening as Indonesia can deal with delta variant of COVID-19.
In addition to types of tax, main taxes recorded positive growth in November 2021. Article 21 income tax (PPh 21) improved as the improvement of workforce utilization was carried out. Article 22 income tax (PPh 22) also improved as the import increased and import incentive for certain business sector classification (KLU) decreased.
Adding that, income tax for agency also recorded positive growth as installment discount incentive in various sectors was stopped. Article 26 income tax (PPh 26) also improved due to an increase in dividend payment of foreign tax subjects. Meanwhile, final income tax and import value added tax remained stable even though domestic value added tax recorded stagnant due to a decrease in tax payment.
In addition to main sector, sectoral revenue performance in all sectors recorded positive growth. Two sectors that have great contribution to tax revenue are manufacture sector (a 35-percent increase) and trade sector (a 54.9-percent increase).
"It means, after delta variant is under controlled, the trade sector is more resilient that shows a great leap," the Minister said.
In addition to other revenues, customs and excise revenue recorded significant growth amounting to 26.58 percent yoy which means Rp232.25 has been realized or 108.05 percent of state budget's target. It consists of the growth of import customs (18.25 percent), excise duty (10.84 percent), and export customs (819.49 percent).
Adding that, non-tax revenue also improved as price's oil and gas, crude palm oil increased. As of November, 2021 non-tax revenue reached Rp382.5 trillion or 128.percent of state budget's target which means it rose 25.2 percent yoy. (PR of Ministry of Finance/UN) (AP/LW)