Sunda Strait Tsunami: Telecommunication Networks Restored
By
Office of Assistant to Deputy Cabinet Secretary for State Documents & Translation &nbsp &nbsp
Date
28 Desember 2018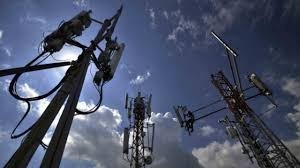 Six day after the Sunda Strait tsunami hit the western coast of Banten province and the southern part of Lampung province, all telecommunications networks have 100 been percent recovered.
All cellular telecommunication services can also be used normally by residents in affected areas.
"Based on the observation of Ministry of Communication and Informatics, power supplies for the BTS (base transceiver stations) needs are supported by generator sets and mobile back-up power sites provided by telecommunications operators," said the Acting Head of Public Relations Bureau of Ministry of Communication and Informatics Ferdinandus Setu through press release Number 328/HM/KOMINFO/12/2018, Friday (28/12).
Even though there are still some BTS that not functioning yet due to lack of electricity supply from electricity grid of the PLN (state owned electricity company) and the difficult access to affected areas, telecommunications services can still be accessed normally because the networks are covered by another BTSs in the vicinity, Ferdinandus said.
In the meantime, the main networks of the PT. Telekomunikasi Indonesia (state owned telecommunication company) are all in a normal condition; thus, the residents can still use telecommunications services normally, he added.
"Ministry of Communication and Informatics urges the people to remain calm and alert and not to spread hoaxes related with this disaster," the release concluded. (Biro Humas Kemkominfo/EN)
Translated by: Galuh Wicaksono
Edited by: Muhammad Ersan Pamungkas