Tax Amnesty: Repatriated Funds Reach Rp44.4 Trillion; More Than 170,000 People Take Part
By
Office of Assistant to Deputy Cabinet Secretary for State Documents & Translation &nbsp &nbsp
Date
26 September 2016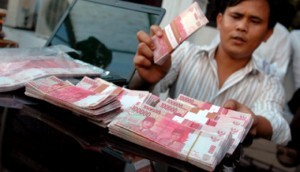 Based on the statistical data released by the Directorate General of Taxes of the Ministry of Finance as of Monday (26/9), it is recorded that 171,592 participants have submitted their Asset Statement Letters (SPH) to take part in the Tax Amnesty program.
According to the Directorate, the total asset declaration is recorded at Rp1.869 trillion, with the total domestic declared assets reaching Rp1.275 trillion, while the total declared overseas assets at Rp498 trillion and the total repatriated funds amounting to Rp96.3 trillion.
In the meantime, the total repatriated funds from the Tax Amnesty program according to the data from DJP have reached Rp44.4 trillion.
In the meantime, the majority of repatriated funds is still dominated by individual non-Micro, Small, and Medium Enterprises (non-MSMEs) taxpayers, which is at Rp38.7 trillion, followed by non-MSMEs entity tax payers with the total repatriated funds of Rp4.10 trillion, individual MSMEs taxpayers reaching Rp1.55 trillion, and MSMEs entity taxpayers reaching Rp55.2 billion.
For the record, in the first period of the Tax Amnesty program that ended on 30 September 2016, the tariff of repatriated funds that applies is 2 percent for the declaration of domestic assets and 4 percent for the declaration of overseas assets. (Biro Infokom Kemenkeu/ES) (EP/YM/Naster)