The Site to Check Identity Card isn't Created by Ministry of Home Affairs
By
Office of Assistant to Deputy Cabinet Secretary for State Documents & Translation &nbsp &nbsp
Date
27 Agustus 2016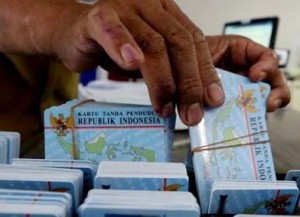 Minister of Home Affairs Tjahjo Kumolo confirmed that the site to check e-KTP is not an official site of the Government.
"The Ministry of Home Affairs never creates the site. At the moment, collaborating with the Ministry of Communication and Informatics, we are investigating this issue," Tjahjo said, in Jakarta, on Saturday (27/8).
The last few days, there was a news in social media and electronic messages telling people that there is a site which can be used to check people's identity by only entering the Single Identity Number (NIK).
However, the Director General of Population and Civil Registration (Dukcapil) Zudan Arif Fakrullah stated that the data of the citizens on that site is not valid.
"The source of the data is not from Dukcapil. We never reveal the people's data to public because it is prone to abuse," Zudan said.
Zuldan also guaranteed that the sites that claim they can check the people's data are not official sites of the Government. "If it is created by the Government, it would use .go.id instead of .com," he added.
Therefore, the Ministry of Home Affairs encourages the people not to use those sites to check their data, especially to add new data.
"If the people want to check their data, please come to Population and Civil Registration Agency in your regions. Our officers are ready to serve," Zudan concluded. (Puspen Kemendagri/DNA/ES)(MMB/YM/Naster)