Transportation Ministry Tells Personnel to Prioritize Safety Aspects
By
Office of Assistant to Deputy Cabinet Secretary for State Documents & Translation &nbsp &nbsp
Date
6 Juni 2019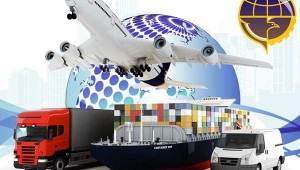 In the wake of Lintas Timur cargo ship accident in Banggai Laut sea in Central Sulawesi and the missing of a vessel transporting logistics in Biak Numfor sea Papua, Minister of Transportation Budi Karya Sumadi has urged officials on the ground to take into account safety aspect without compromise.
"To ensure safety of passengers, especially during this year's Eid holiday season, I have urged officials on the ground, especially heads of authorities and their personnel, as well as related stakeholders to remain vigilant and without compromise monitor services in land transportation, sea transportation, air transportation, and train service, especially regarding safety aspects," the Minister said in Jakarta, Thursday (6/6).
According to the Minister, safety supervision includes periodic ramp check, checking of necessary documents and transportation crew, ensuring that the number of passengers does not exceed the capacity required, as well as ensuring availability of safety tools in transportation means such as buoys, life boats, and the like.
For land transportation, the Minister has instructed Directorate General of Land Transportation and Transportation Agencies in the regions to supervise roadworthiness of tourist buses during this year's Eid Day holiday season when many people use those buses to visit tourist destinations.
As for sea transportation, the Minister has also asked the Ministry's personnel at seaport authorities to continue to coordinate with the Meteorology, Climatology, and Geophysics Agency (BMKG) to monitor weather condition, to immediately issue shipping notice and to withhold issuing port clearance to ensure that no ship operates during bad weather.
In the air transportation, the Minister has call for ramp check of airplanes and health checks to pilots as well as airplane crew.
In the train sector, the Minister has urged officials at Train Directorate General and state-owned train company PT KAI to give more attention to regions prone to natural disasters such as landslides, floods, and other disasters. (BKIP Kemenhub/EN)
Translated by: Muhammad Ersan Pamungkas